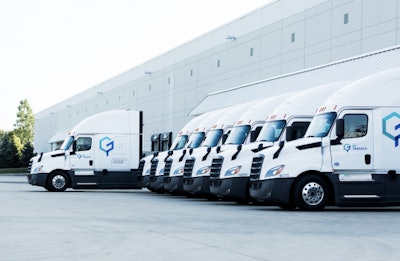 Everyone is in a hurry.
Everyone has too much to do and too little time in which to get it done.
And, few people know this better than truck drivers. They live by a schedule, generally created by someone else, picking up and delivering for folks who care more about the commodity than the needs of the trucker.
Because of this, many drivers, even as understanding and professional as they try to be, feel respect for what they do and how gets lost along the way.
It seems as though the drivers for GP Transco, a fleet located in suburban Chicago, are the exception to that rule. The company conducted a survey of its drivers similar to one given to many fleets by our colleagues at Commercial Carrier Journal. What GP Transco learned was both encouraging and enlightening.
It today's edition of the Truckers News Podcast, Sergey Bort, vice president of Marketing & Strategic Business Development, and Marija Jamontas vice president of Safety and HR, talk about the survey's results and what the company has done with the results.