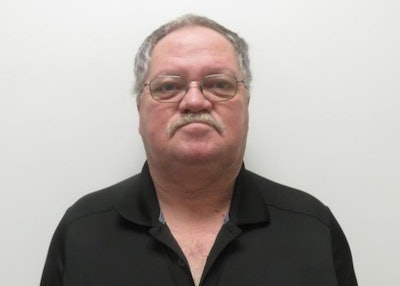 Challenger Motor Freight dedicated driver Terry McKnight, from Aylmer, Ontario, Canada is the latest trucker recognized for helping a woman at an accident scene last year.
McKnight was on Interstate 75 in Cincinnati in October when a speeding car entered the highway and cut across to the middle lane of the three-lane highway before trying to fit into a tight space between two cars in the far left lane.
The speeding car didn't have enough space and hit the car in front of it, causing the speeding vehicle to flip and slide, on its roof, down the busy highway. When the car came to rest, McKnight drove his truck up behind the accident to protect the scene from oncoming traffic. He helped the woman who was driving the speeding car as she tried to crawl out. McKnight called 911 and remained on the scene to help until police arrived.
"Everybody's in a hurry," McKnight said. "I was just in the right place at the right time. I made the decision to stop and block traffic from hitting her car. I didn't want to see her get hurt. I would do it again if I had to."
McKnight has been recognized by the Truckload Carriers Association as a Highway Angel for his response to the accident. TCA presented him with a certificate, patch, lapel pin, and truck decals.