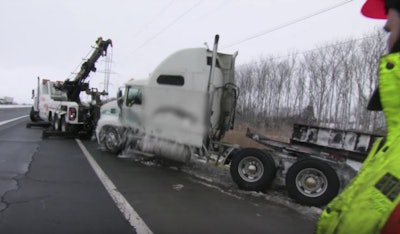 If you're so inclined to do so, you can watch most of the NCAA men's basketball tournament on TV in a truck stop driver's lounge or stream games online in your truck when you're done driving.
But, if March Madness isn't high on your list of things to do in your sleeper berth, Netflix has some reality shows that ought to keep you entertained. They range from work on high seas, hunting to put food on the table and something a little closer to your tricking home.
(If you don't have a Netflix subscription, the streamer offers a month's free trial. Just be sure to cancel before they ask for the first month's payment.)
The subscription streaming service offers:
Battlefish
New to Netflix, this series follows the crews of several boats fishing for prized albacore tuna off the Oregon coast. There are eight episodes to stream.
MeatEater
This Netflix original program follows cook and hunter Steve Rinella as he stalks game in some wild settings and brings it back to cook and eat. Three seasons are available.
Fearless
Being a bull rider in the rodeo is not for the faint of heart. This docu-series follows high-level professional riders on the circuit of the U.S. and South America. Six episodes are available to stream.
Heavy Rescue 401
This may or may not be the sort of thing you wish to watch after a hard day on the road. This series is about tow truck operators who come to the aid of truckers in need on Canada's busiest highways. You can watch two seasons on Netflix.