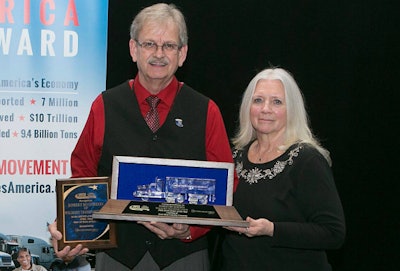 A driver for Walmart Transport who has logged almost 5 million accident-free miles is the Indiana Motor Truck Association's driver of the year.
Robert "Bo" Gordon, who has driven for 43 years and 4.5 million safe miles, has been a Walmart driver since 2003. A certified master truck driver, Gordon has participated in the Truck Driving Championships for 10 years.
When not driving, Gordon is an active volunteer in his community. He is active with Little League, Tee Ball, Relay for Life, Angel Tree, Independent Cat Shelter and Bolt for the Heart in his hometown of La Porte.
"I am proud to share the road with all the safe drivers (of) trucks and cars," he said. "You all have helped and supported me in this moment in my driving career."