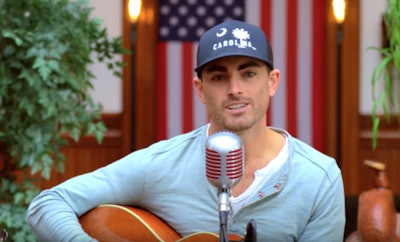 Singer-songwriter Cody Webb visits the Pilot Travel Center in Lebanon, Tennessee Monday, Jan. 27, to film the video for his cover single, "American Girl."
Webb will begin filming at about 10:30 a.m. and is looking for drivers and guests to join in. Throughout the day, Webb will perform the song live. Filming will last until about 4 p.m.
Truck parking and operations will not be affected by the filming.
Webb's most recent singles include Jon Boat and Gettin' Somewhere.
Webb grew up Ridge Spring South Carolina. His mother was the music minister at his hometown church and his father was a singer-songwriter. He got his start playing at the South Carolina Poultry Festival at the age of 12.