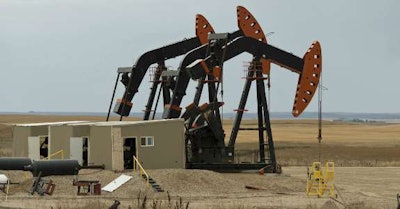 There was a time just a few years ago when the Bakken shale oil fields of western North Dakota had become the boom town of the 21st century. Men and women from across the country streamed there as fracking technology was freeing oil trapped in the rock formations under North Dakota, Montana and the Canadian provinces of Manitoba and Saskatchewan.
But, like all booms, the one in the Bakken fields slowed.
Still, this report by public radio's Marketplace shows that with oil prices improving, there are employment opportunities in the oil fields, especially ones for truck drivers.