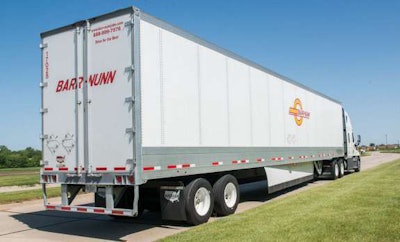 Barr-Nunn Transportation is building a new terminal at its Charlotte, North Carolina property, which the fleet estimates should be open by January 2019. The new facility will feature a 7,200 square-foot shop with full-service bays with a drive-over pit and 5,600 square feet of driver and office space.
The terminal will provide parking and 24-hour driver access to a large driver's lounge, kitchen, fitness room, laundry, and bathrooms/showers. Free Wifi will be available.
"This new facility will allow our drivers more comfort when they are waiting for their truck to be serviced or simply passing through. We operate a large percentage of our fleet in the southeast so this new facility will touch a good percentage of our drivers. This also allows us to put Operations, and Safety personnel in the field to be closer to our drivers," said Barr-Nunn's Director of Recruiting Jeff Blank.