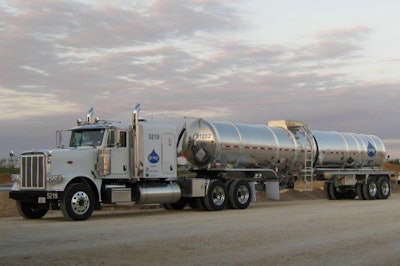 Dupré Logistics' new incentive plan for drivers in its Energy Distribution Services division will pay out $1 million in bonus compensation above base pay to drivers for the first eligible period.
According to the company, the incentive plan is structured so that drivers are rewarded for their longevity with the company in combination with their performance.
Checks for this first period since instituting the program are being distributed throughout the next several weeks at driver meetings, the company says. The new program will award bonuses quarterly throughout the year.
Tony Becnel, Dupré 's director of operations in the energy-distribution unit, said the incentive program is structured to touch most drivers at the company with pay over and above the company's typical annual driver wage boosts.
"We feel that Dupré's new bonus structure is unique to the industry in that it was designed to be awarded more frequently and to reward 99% of Dupré drivers with added compensation in addition to our current driver wage increases," said Becnel.