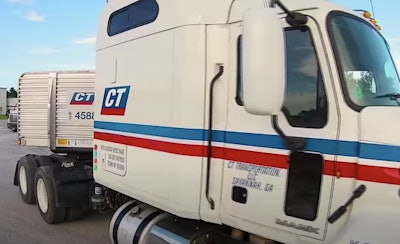 Comcar Industries, the parent company of four motor carriers and a truck repair shop, announced Sunday, May 17, it is selling the five companies and filing for Chapter 11 bankruptcy. It's unclear as to what specifically led the company to sell off its assets and file for bankruptcy.
As a result of separate agreements, flatbed fleet CT Transportation will be sold to PS Logistics; liquid chemical hauler CTL Transportation will be sold to Service Transport; and reefer and dry van fleet MCT Transportation will be sold to White Willow Holdings. The company has also entered into a letter of intent for the sale of bulk carrier CCC Transportation and CTTS Repair.
The company employed about 1,264 truck drivers.
Search thousands of trucking jobs to find the job you want.
Find Your Next Job Today