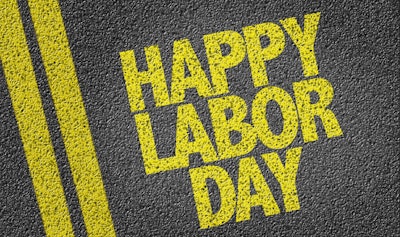 For some, today is the unofficial end of Summer and the beginning of Fall. Time for one last road trip or another family outing
For others, today officially is a time to pause and appreciate the hardworking men and women who make up this country's workforce. And, that includes America's professional truck drivers.
Labor Day 2022 comes at a time when the industry is facing a number of issues. Market uncertainty. High diesel prices. The lingering effects of the COVID-pandemic and the specter of another spike in cases as winter looms. Difficulties finding and retaining drivers. A threat to the owner-operator business model. A lack of parking.
However, through it all, truckers do what's expected of them: ensure shipments entrusted to them get to where they're going. Simple as that sounds, it's an accomplishment to be proud of every time it occurs.
So today, Labor Day 2022, whether you're relaxing at home or celebrating the holiday during a break at a truck stop, know that this day belongs to you. Know you're as essential this day as anytime during the worst of the pandemic.
.