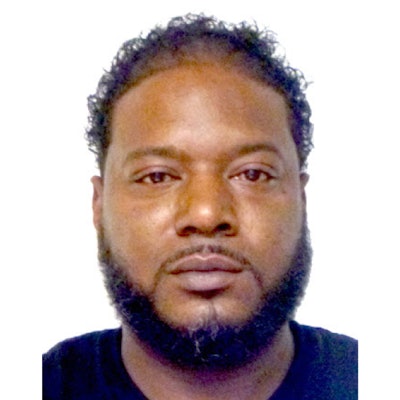 TCA
An ABF Freight driver was recently honored for his efforts to help a fellow driver at an accident scene.
The Truckload Carriers Association named truck driver Larry Barnes, from Stockbridge, Georgia, a Highway Angel for stopping to rescue a trapped trucker after his bobtail truck overturned on a slick road. Barnes drives for ABF Freight out of Fort Smith, Arkansas.
TCA explains:
Around 1 a.m. on Aug. 25, 2022, Barnes was driving on an offramp of the Florida turnpike, in Wildwood. He planned to take a 30-minute break, but while still driving, noticed a truck overturned in the woods off to his left. The road conditions were very slippery as a result of continual rain that day.

Barnes grabbed his gloves, hammer, and knife and ran to the truck, which was overturned on the driver's side.

"He was stuck in his seatbelt," Barnes said, but the man assured him he was not injured, though he seemed dazed.

"I jumped down in the tractor," Barnes said. Once inside, he cut the trapped driver's seat belt so he could move, then climbed out of the truck and reached back in to pull the driver out of the tractor.

Once out, the driver hesitated to jump down to the ground.

"He was afraid of heights," Barnes said, so he encouraged the driver by first jumping down and then reaching up to help catch the man as he jumped down. The moment Barnes got him out, emergency vehicles arrived. The man told Barnes thank you and that he was an angel that appeared out of nowhere.

"I like to help people," Barnes said.
RELATED NEWS: Halvor Lines driver honored for aiding older man injured in accident
Since the program's inception in August 1997, nearly 1,300 professional truck drivers have been recognized as Highway Angels for exemplary kindness, courtesy, and courage displayed while on the job. Thanks to the program's presenting sponsor, EpicVue, and supporting sponsor, DriverFacts, TCA is able to showcase outstanding drivers like Chandler.