A chiropractor arrested in December has pleaded guilty falsifying information on DOT medical examinations.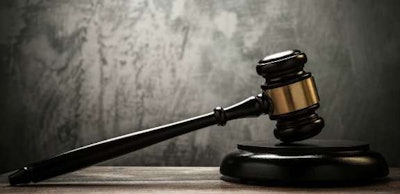 Dr. Anthony Lefteris, 72, who operated out of a Petro in Atlanta pleaded guilty to multiple counts of falsifying documents and to entering false information into the records of the U.S. Department of Transportation for selling false medical certifications used to obtain commercial driver's licenses.
According to statement from the DOT, Lefteris was a USDOT medical examiner who admitted he failed to perform certain procedures during medical examinations. Some of the procedures he failed to perform were required vision and hearing examinations, and urinalyses. He then completed USDOT medical examination forms for drivers he examined on which he falsely included information about results for procedures he did not perform.
Lefteris also issued USDOT Medical Examiner's Certificates to drivers certifying them as physically fit to drive even though he did not conduct a complete examination. Lefteris subsequently transmitted his results to the USDOT, fraudulently certifying that the medical examinations were conducted in accordance with federal regulations. In return, the drivers paid him cash, sometimes $65 per certification.
The DOT estimates more than 6,600 drivers were affected, and needed to be recertified.
Sentencing is scheduled for Aug. 28 before U.S. District Judge Leigh Martin May.