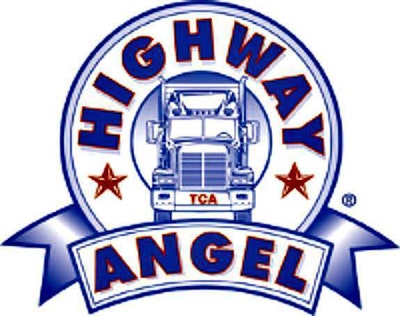 Edward Wilcher of Fort Walton Beach, Florida, a driver for Roadrunner Expedite, of Belleville, Michigan, has been named a Highway Angel by the Truckload Carriers Association for helping another driver escape from his burning truck.
On August 20, 2015, Wilcher had just parked after picking up his truck from the mechanic at the Love's truck stop in Joplin, Missouri. He heard a horn blowing and yelling outside so he looked out to see what the commotion was. He saw flames several feet high coming out of the refrigerator trailer portion of the truck that was parked next to him.
His first instinct was to move his truck so it wouldn't catch fire but he quickly realized the truck that was currently on fire was closed up. No one was exiting the truck.
"I ran to the truck and started beating on the windows and yelling to wake up the other driver to warn him of the fire. I about busted the window out," stated Wilcher.
The driver finally woke up and jumped out the passenger window "with seconds to spare," according to a story published on St. Joe Channel.com.
After Wilcher knew the driver was safe, he ran around to get back in his truck and move it. As he was pulling away, the other man's trailer exploded and caved in the sleeper berth where the driver had just been moments prior.
Wilcher, has been a truck driver for 27 years.
For his willingness to help, TCA has presented Wilcher with a certificate, patch, lapel pin, and truck decal. Roadrunner Expedite also received a certificate acknowledging that one of its drivers is a Highway Angel.
EpicVue sponsors TCA's Highway Angel program. Since the program's inception in August 1997, hundreds of drivers have been recognized as Highway Angels for the unusual kindness, courtesy, and courage they have shown others while on the job.
To nominate a driver or learn more about the program and its honorees, visit the Highway Angel web page.
For additional information, contact TCA at (703) 838-1950 or angel@truckload.org.