If you got your medical certification from a doctor who operated from a Atlanta truck stop, you're likely to need to be re-examined by a different medical professional.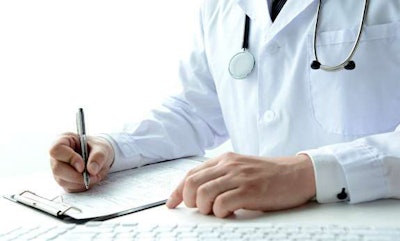 Dr. Anthony Lefteris, who operated out of a Petro in Atlanta, was arrested earlier this month by federal officials, who allege he cleared thousands of drivers for their medical certification without performing necessary tests, even after some truckers reported issues such as high blood pressure.
It's estimated that more than 6,600 drivers will have to be re-examined.
Truckers who received certification from Lefteris will be notified by mail by the Federal Motor Carrier Safety Administration, says Duane DeBruyne, FMCSA spokesperson. Drivers will then have 30 days from the date posted in the letter to see an examiner and receive new medical certification from an examiner in FMCSA's National Registry of Certified Medical Examiners.
DeBruyne says drivers or carriers with questions can contact FMCSA via email at FMCSAmedical@dot.gov or via phone, 202-366-4001.
DeBruyne says drivers can check their medical examiner's certificate to determine if Lefteris issued their certification. "If affirmative, seek re-testing by a NRCME practitioner as soon as possible," DeBruyne says.