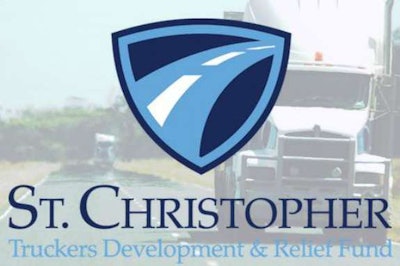 TravelCenters of America and the St. Christopher Truckers Relief Fund are partnering to raise funds for truckers who face financial hardships due to medical problems.
The two organizations will hold their annual month-long Band Together fundraising campaign for St. Christopher Fund this month. Throughout August, customers at participating TA and Petro locations can purchase wristbands for $1 or St. Christopher Fund keychains for $5. All proceeds go to the St. Christopher Fund.
Coffee Cup Fuel Stops and Sapp Brothers' locations are also participating in this year's campaign.
Donna Kennedy, executive director for St. Christopher Fund, said the organization sees an increased number of applications for assistance during and immediately after the campaign.
"We are so excited for another year of Band Together. This campaign is instrumental in allowing us the honor of offering assistance to drivers in need," Kennedy said.