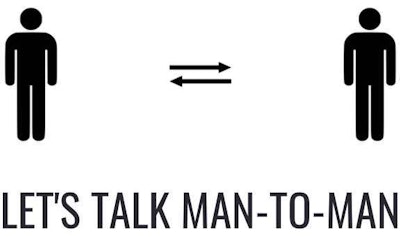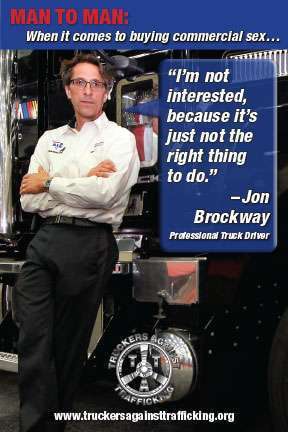 A new awareness effort launched earlier this week by a number of trucking-related organizations and businesses aims at eliminating the demand for purchased sex.
The Man to Man Campaign is the latest effort of Truckers Against Trafficking, the organization that has enlisted and trained trucker drivers to help spot and report instances of human trafficking. The campaign features truck drivers speaking out against prostitution.
"At the very root of the sex trafficking and sexual exploitation epidemic sweeping our nation and world is the demand," said Truckers Against Trafficking Deputy Director Kylla Lanier. "The prostituted person, and more recently, the traffickers have been the focus of attention and arrests, while the buyer goes home with a warning. This must change. Traffickers meet the demand for commercial sex by luring their victims into this life and keeping them there through force, fraud or coercion. If there were no money to be made, they wouldn't pursue this criminal activity.
"When all is said and done, if there is no buyer, there would be no victim."
Joining TAT in the campaign are the American Trucking Associations, Demand Abolition, Businesses Ending Slavery and Trafficking, UPS and Walmart.
Part of the effort is the Man to Man Campaign's website, which offers information on how react to signs of human trafficking.
Truck drivers are asked to call the National Human Trafficking Hotline to report suspicious behavior related to human trafficking at 1-888-373-7888.