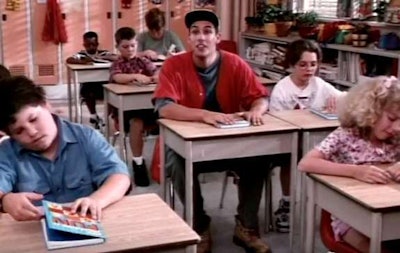 Most official letters letters to federal agencies are staid, formal and rather, well, humorless.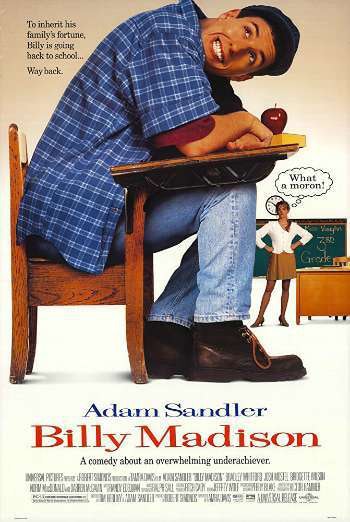 Not the one from the National Tank Truck Carriers to the Federal Motor Carrier Safety Administration in response to a request from the Small Business in Transportation Coalition asking for sweeping exemptions from the electronic logging device mandate.
Writing for the association, Boyd Stephenson, the tanker group's senior vice president for government affairs and counsel, invokes a scene from the 1995 Adam Sandler movie Billy Madison to make his point. Stephenson wrote:
"As I read over the Small Business in Transportation Coalition's (SBTC) exemption application, I was reminded of a scene from a mid-1990s movie, Billy Madison. In Billy Madison, the titular character must demonstrate basic high-school level proficiency by winning an "Academic Decathlon" or lose access to his father's money, which he has been squandering for years. After a particularly banal response to a trivia question, the decathlon moderator states, "At no point in your rambling, incoherent response were you even close to anything that could be considered a rational thought. Everyone in this room is now dumber for having listened to it. I award you no points, and may God have mercy on your soul." Reading the SBTC's application elicited a similar response from me and, I imagine, from anyone who takes highway safety even remotely seriously."
Stephenson continued on a more serious note, writing, "The National Tank Truck Carriers, Inc. writes today in opposition to the SBTC's exemption application. The Electronic Logging Device (ELD) Final Rule and its accompanying docket more than adequately demonstrate the safety benefits of requiring ELDs in all trucks. Granting the SBTC's request would eviscerate the ELD rule and be tantamount to enabling a highway killing spree. While that sounds like hyperbole, the Federal Motor Carrier Safety Administration's (FMCSA) own analysis estimated that installing ELDs would prevent 1,844 crashes and save 26 lives per year. It would be the height of irresponsibility and a total abdication of FMCSA's congressionally-mandated mission to 'consider the assignment and maintenance of safety as the highest priority' to grant the request."
Read the full text of Stephenson's letter.
On its website, the SBTC claims it "is a network of over 14,000 transportation professionals, associations, and industry suppliers that is on the front lines when it comes to issues that affect transportation professionals operating small businesses. We seek to promote and protect the interests of small businesses in the transportation industry."
Truckers News emailed the SBTC for a response to the letter.