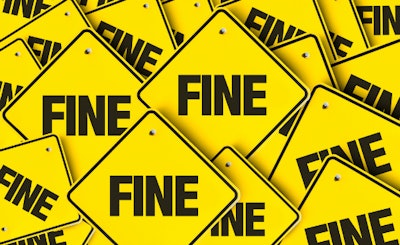 Violations of federal trucking regulations are going to cost you more from now on.
The Federal Motor Carrier Safety Administration is required by law to adjust fine amounts each year based on inflation.
A final rule that published in the Federal Register Tuesday, Nov. 27, makes the new fine amounts effective immediately. Law requires the FMCSA to issue an initial "catch-up" adjustment, followed by annual adjustments for inflation.
The DOT, in order to find the 2018 adjustment amount, had to multiply the penalty amount by the percentage change between the October 2017 Consumer Price Index for All Urban Consumers and the October 2016 CPI-U, which this year was 1.02041.
Given this multiplier, all of the fine amounts increased, as seen below: