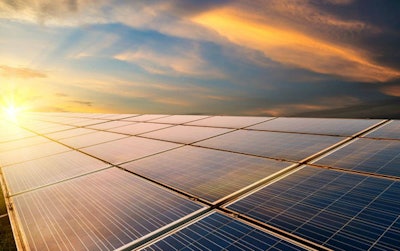 Two Love's Travel Stops are now being powered in part by the sun, and more locations are expected to go solar in the year ahead.
Trillium, which is part of Love's, recently installed its first solar power system at the Love's in Santa Nella, California. The new ground-mounted photovoltaic system at will generate more than 300,000 kilowatt hours annually, which is 30 times the average household usage, according to a statement from Love's.
Trillium will install solar power systems at Love's locations in California and Illinois next year. The company will also install an EV charging station at the Santa Nella location and additional Love's locations in the future.
Love's first solar system was installed at its Las Vegas location in 2016.
"On-site power generation is rapidly gaining popularity due to its low effect on the environment and ability to save customers money," said Bill Cashmareck, managing director of Trillium.