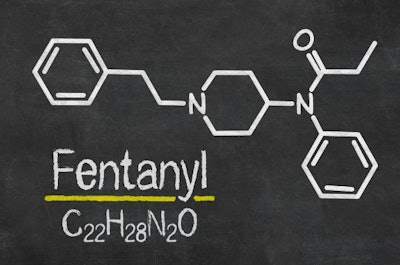 U.S. Customs and Border Protection officers seized some 254 pounds of fentanyl valued at $3.5 million hidden inside a truckload of cucumbers in Arizona last weekend. It is the largest seizure of the drug at any port of entry, according to Nogales CBP Port Director Michael Humphries.
Customs officers at the commercial border crossing in Nogales, Arizona Saturday also seized 395 pounds of methamphetamine hidden inside the compartment in the tractor-trailer crossing from Mexico during a secondary inspection.
Officers arrested the truck driver, a 26-year-old from Mexico, and handed him over to Immigration and Customs Enforcement's Homeland Security Investigations.
Fentanyl is a synthetic opioid that is 80-100 times stronger than morphine, according to the Drug Enforcement Agency.