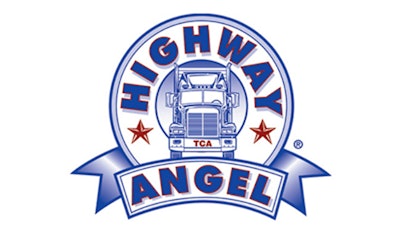 ABF Freight driver Keith Burgoon is being honored by the Truckload Carriers Association (TCA) as a Highway Angel after he administered the Heimlich maneuver to a choking man.
Burgoon, from Fort Smith, Arkansas, had been running his ordinary route from Louisville, Kentucky, to St. Louis, Missouri, in May, but his freight was changed and he ended up in Memphis, Tennessee.
Burgoon made hotel arrangements and settled in for dinner at a local Longhorn Steakhouse, where he made conversation with a couple at the bar. Burgoon was enjoying his dinner when the man he'd been talking to stood up suddenly, choking.
Burgoon is a dive master trained in CPR, the Heimlich maneuver, and other life-saving techniques necessary for that certification. He immediately stepped in and began administering the Heimlich maneuver, dislodging the food the man was choking on after a third try. The man told Burgoon he'd likely saved his life.
"I told them I work for ABF Freight, and that I wasn't supposed to be here that evening. But they told me God needed me there that day," Burgoon said.
TCA presented Burgoon with a Highway Angel certificate, patch, lapel pin and truck decals.