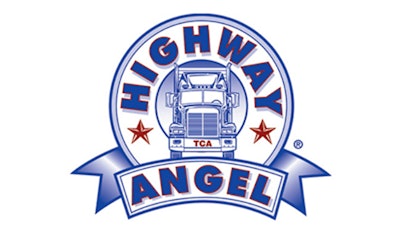 Groendyke Transport driver Jared Flach, from Theodore, Alabama, has been named a Truckload Carriers Association Highway Angel for helping a trapped motorist escape from a burning car and helping another unconscious motorist following an accident in November.
Flach was driving on Interstate 10 in the Pensacola, Florida area around 2 a.m. Nov. 4 when he saw a car on fire in the middle of the highway. Flach parked his rig and used his fire extinguisher to fight the flames, but they persisted. The motorist told Flach he couldn't move his legs and Flach knew he'd likely broken his ribs and legs. Flach and another driver pulled the injured motorist from the vehicle and carried him to the grassy shoulder. Flach ran back to the burning vehicle and found an injured woman lying outside it. Flach and the other driver moved her a safe distance away from the burning car and waited for emergency responders to arrive on scene.
"We didn't know if she got out on her own or if she'd been ejected," Flach said. "She wasn't very responsive."
Flach says his former training as a firefighter and EMT helped him that day.
TCA presented Flach with a Highway Angel certificate, patch, lapel pin and truck decals.