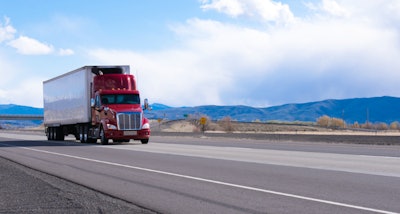 Bills introduced in the House and Senate Tuesday, Feb. 26, would allow CDL holders under the age of 21 to cross state lines for interstate operations.
If approved in both houses and signed by the president, the legislation would also create training routines for under-21 drivers. Those requirements include:
400 hours of on-duty time with an experienced trainer
240 hours driving with an experienced trainer
trucks used for this training must have active braking systems, forward-facing video recorders, and speed limiters set to no more than 65 mph
The American Trucking Associations praised the bills' bipartisan support. The organization said allowing younger drivers to cross state line will help ease the driver shortage.
Though federal law prohibits truck drivers under the age of 21 from crossing state lines, 48 states allow drivers 18 and older to operate Class 8 trucks within state borders.