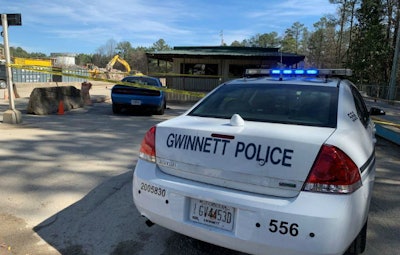 A truck driver who was shot during an apparent road rage incident in Georgia early last month has died from his wound.
James Dan Gilliland, 59, died Wednesday, March 6, as the result of being shot in the stomach Feb. 8 during an altercation with Jamarsa Josef Williams, 31, at the Metro Green Recycling plant in Doraville, Georgia. An arrest warrant was issued Wednesday.
Williams was originally arrested at the scene and booked on charges of aggravated assault, aggravated battery and possession of a firearm during the commission of a felony. Charges against him were upgraded to murder after Gilliland died.
The altercation began when something fell off Gilliland's truck. Williams followed Gilliland into the recycling center parking lot. Police at the time said Williams brandished a crowbar. Williams is said to have walked to his car, retrieved a gun and shot Gilliland.
At 4...the key evidence that helped police quickly sort out a dramatic road rage case that ended in gunfire. @wsbtv pic.twitter.com/ITI0QlTP54

— Aaron Diamant (@AaronDiamantWSB) February 8, 2019