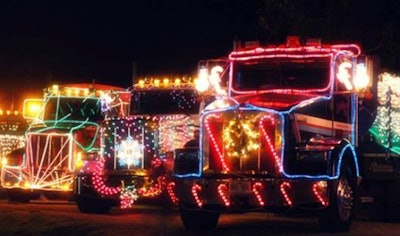 It seemed as though something rather Gringe-like might signal the end of a special holiday trucking event in a small California city.
Then one elected official stepped in, rallied some businesses and appears to have saved the Trucker's Parade, which has been a holiday highlight in Eureka, California for 30 years.
Rex Bohn, a Humbolt County supervisor, took up the cause of staging the parade after a local radio station, which had sponsored it for many years, said it could no longer afford to do so. Bohn got several businesses to agree to support the parade, which features trucks of all sort decked out in thousands of lights driving through the small coastal community almost 300 miles northwest of Sacramento.
The 31st annual parade will be held the evening of Dec. 14, according to the Times-Standard.