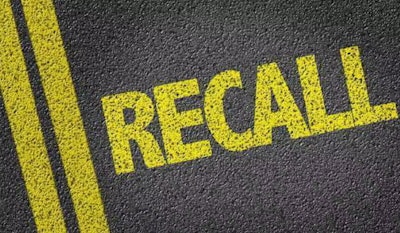 Three recalls announced recently by the National Highway Traffic Safety Administration affect more than 17,600 Kenworth and Peterbilt trucks, along with small numbers of certain International and Western Star model trucks.
Paccar issued a recall of 17,641 trucks equipped with Dana D-Series axles. In the affected trucks, the axle steer arm fasteners that attach the steering arm to the steering knuckle could fail. The recall includes 2018-2020 Kenworth T270, T370, T440, T470, T660, T680, T880, T800, W900 and W990 models; and 2018-2020 Peterbilt 330, 337, 348, 365, 367, 389, 520, 567 and 579 vehicles.
The remedy to fix the issue is still being developed. Owners can contact Kenworth customer service at 425-828-5888 with recall number 22 KWB and Peterbilt customer service at 940-591-4220 with recall number 22 PBB. NHTSA's recall number is 22V-277.
Another recall affects 45 model year 2022-2023 International HV and MV trucks, along with 2022 IC Bus RE models, built without a forward radar unit. The recall states that the warning label notifying the driver that the collision mitigation system is inoperative may be missing.
Navistar will provide a warning label and installation instructions, free of charge. Owners can contact Navistar customer service at 800-448-7825 with recall number 22508. NHTSA's recall number is 22V-282.
Daimler Trucks North America also issued a recall affecting 15 model year 2023 Western Star 47X and 49X trucks in which the caliper mounting bolts may loosen and detach, which can reduce brake performance.
Dealers will inspect and tighten the caliper mounting bolts, as necessary, free of charge. Owners can contact DTNA customer service at 1-800-547-0712 with recall number FL-930. NHTSA's recall number is 22V-299.
Forward Air acquires Edgmom Trucking
Kent, Washington-based Edgmon Trucking is being acquired by Forward Air Corporation, the companies announced Monday.
Edgmon Trucking currently operates a 5-acre terminal in Kent and a 2-acre yard in Seattle, servicing both the Port of Seattle and the Port of Tacoma with aboutr 70 trucks – predominantly operated by independent contractors – and a staff of 21 employees.
Forward Air President, Chairman and CEO Tom Schmitt noted that acquiring Edgmon Trucking was driven by a quest to meet customer demand, adding it increases the company's intermodal drayage capabilities within the region.
"Over the past 12 months, we've been focused on the strategic expansion of our network and operations across our intermodal and LTL businesses," he said, "and we are not done yet."
The acquisition of Edgmon Trucking marks the first West Coast location for Forward Air's intermodal business – a key expansion area in the company's strategic growth plan.
Trucker arrested for trying to set baby on fire at truck stop
A Florida truck driver was arrested last week on multiple counts stemming from an incident in which one child was badly injured and another, just one year old, was almost set on fire.
Police say they found the one-year-old covered in a flammable liquid that 28-year-old Jamie Avery, Junior, of West Palm Beach, Florida, and another unidentified person allegedly attempted to light on fire. A 4-year-old child was found in the cab of Avery's tractor-trailer with severe head injuries. Both children are expected to survive, according to New York State Police.
The incident occurred May 3 at the Love's Travel Center in Tyre, New York.
Avery has been with the felonies of attempted aggravated murder, attempted murder in the second degree, arson in the second degree, and attempted arson in the second degree, as well as two counts of misdemeanor child endangerment.
He and the other unnamed suspect are also said by police to have started several fires in the truck stop and also planted what was meant to resemble an explosive device. The truck stop was evacuated and a bomb squad removed the package, whcih was found to be not explosive.
Police continue their investigation.
ICYMI
Mother's Day Convoy back fully; truckers raise money for Make-A-Wish
Feds reengaging on proposed rule to require speed limiters on trucks
Coca Cola gives $1 million to college driver training programs
Latest Truckers' Gear Guide loaded with 'powerful' content