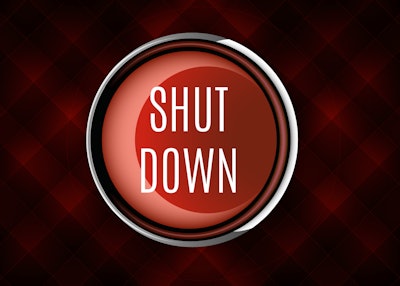 A Pennsylvania truck driver has been shut down following several violations of federal drug and alcohol regulations.
The Federal Motor Carrier Safety Administration recently declared commercial vehicle driver Eric G. Burke to be an "imminent hazard" to public safety and ordered him to immediately cease operating any commercial motor vehicle in interstate commerce.
Burke was served the Federal order on May 13.
According to the FMCSA, on May 18, 2020, Burke submitted to a pre-employment controlled substance test while seeking employment with Lentzcaping, Inc. On May 29, 2020, the medical review officer notified Burke that his test results had been verified as positive for marijuana and that he was prohibited from operating CMVs. Burke was also referred to a substance abuse professional for evaluation, education, and treatment pursuant.
The FMCSA said Burke ignored the prohibition on his operation of CMVs and the requirement to undergo a SAP evaluation, and instead continued to drive in interstate commerce. On one of these trips, he was placed out-of-service for possession of alcohol while operating a CMV. On another trip, he was placed out-of-service for possession of marijuana after a single-vehicle CMV crash.
Burke is now listed as prohibited in FMCSA's Drug and Alcohol Clearinghouse.
FMCSA's imminent hazard order says Burke "failed to exercise an appropriate duty of care to the motoring public while operating a CMV. Specifically, you ignored FMCSRs relating to alcohol and controlled substances use and possession, medical certification, and the safe operation of a CMV. These violations and blatant disregard for the safety of the motoring public demonstrated by these actions substantially increases the likelihood of serious injury or death to you and the motoring public if not discontinued immediately."
Failing to comply with the provisions of the federal imminent hazard order may result in civil penalties of up to $2,072. Knowing and/or willful violations may result in criminal penalties.
A copy of the imminent hazard order issued to Eric G. Burke is available here.