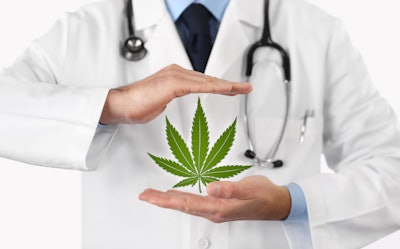 The American Transportation Research Institute Board of Directors has approved the organization's research priorities for 2022, as identified by ATRI's Research Advisory Committee.
The committee developed the list of recommended research topics at its meeting held in Dallas, March 15-16, and the ATRI Board reviewed and approved a list of recommended topics at its recent meeting.
ATRI's RAC selected research topics that are focused on impacts on the industry's workforce, operational impacts from predatory towing, and expanding the driver population through international work permits. They include:
Marijuana: Impacts of decriminalization on the trucking industry. As more states move to decriminalize marijuana and other Schedule I drugs, this study would update ATRI's 2019 report by examining roadway safety and workforce impacts in those states that have changed their laws around controlled substances.
Quantifying industry impacts from predatory towing. Predatory towing can take many forms -- including tow operators who park near known crash locations, take possession of vehicles, and charge exorbitant rates for release of the vehicle and cargo. This research will quantify the extent of the issue and identify best practices from states that have successfully addressed unscrupulous tow operators through legislation.
Efficacy of driver training on safety outcomes and driver retention. Driver shortage and driver retention were identified as the top two industry concerns in 2021, according to ATRI's annual survey of carriers. Understanding how initial driver training contributes to the successful and safe integration of new operators into trucking will be the focus of this research, updating an earlier ATRI study from 2008.
Utilizing EB-3 Work Permits to help mitigate driver shortage. This research will explore the potential for recruiting drivers from outside the U.S. through the employer-sponsored EB-3 Work Permit.
SEC climate rule impacts on the trucking industry. This research will quantify the potential impacts of new SEC climate rules on the trucking industry and their supply chains, focusing on possible Scope 3 reporting requirements. In particular, it will document entities within the supply chain of publicly traded companies that will have to report carbon outputs.
C.H. Robinson honors 17 carriers
C.H. Robinson, a major logistics company, today announced the winners of the 2022 Carrier of the Year Awards.
Selected from the company's network of over 85,000 contract carriers, this award program recognizes 17 companies for their quality of service and operational excellence including timeliness, reliability, and adoption of technology to increase efficiencies for their business and customers.
The fifth annual celebration includes an event that will bring together both 2021 and 2022 winners for an in-person ceremony at C.H. Robinson's Eden Prairie headquarters on May 22-24.
C.H. Robinson's 2022 Carrier of the Year winners includes:
Libra Line – Downers Grove, Illinois

CJ Transportation – Hiawatha, Kansas

Land Horse – Chicago, Illinois

Southern Arizona Transport – Rio Rico, Arizona

Dieselgrid - Griffin, Georgia

BR Transport – Eagle Pass, Texas

Solid Transportation Services – Waterford, Michigan

Timmons Transit – Jonesboro, Arkansas

JIT – Memphis, Tennessee

CR England – Salt Lake City, Utah

TTR Transportation –

Owasso, Oklahoma
CR Smith Transport – King George, Virginia

East Mountain Transport – Cocoa, Florida

Colonial Freight Systems – Knoxville, Tennessee

Seneca Foods Corporation –

Janesville, WI

Old Dominion Freight Lines – Thomasville, North Carolina

Southeastern Freight Lines - Lexington, South Carolina
ICYMI
FMCSA's speed limiter proposal draws numerous negative comments
Here are the top 20 locations for truck parking availability
Team drivers honored for their actions at scene of head-on collision
Kenworth, Peterbilt, International and Western Star trucks subjects of recalls