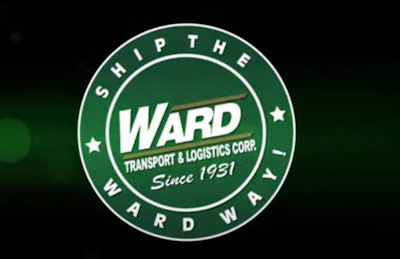 Ward Transport and Logistics has acquired Chicago-based, Quality Cartage.
"Quality has been a reliable partner for years, which allowed us to provide our customers with exceptional service to the Chicagoland area," said Ward President Bill Ward, Jr.
Ward and Quality team members have been working over the last few weeks to sync the two carriers' processes and systems, and Vice President of Operations Dwain Key was impressed by the almost seamless transition.
"The energy level between the teams was exciting, and the motivation to work together is truly inspiring," Key said,
Altoona, Pennsylvania-based Ward Transport and Logistics now operates 22 service centers. Its facility in Toledo, Ohio, was the company's first step in expanding its direct footprint to the west. Once known for its strong mid-Atlantic network, Ward Transport and Logistics is seeking to shed its regional carrier status as it has opened three service centers in as many years: South Plainfield, New Jersey, Toledo, and Chicago.
Love's giving away freebies on National Hot Dog Day
Love's Travel Stops is giving customers a free hot dog or roller grill item for National Hot Dog Day, Wednesday. Love's and Schwab Meat Co. have partnered to give customers this deal at participating locations in 41 states.
Customers can access the barcode for their free hot dog or roller grill item on the Love's Connect app from 12:01 a.m. to 11:59 p.m. July 20. Love's roller grill items include Schwab's Finest Hot Dogs, Tornados, Roller Bites, egg rolls, and more.
Here's how to access mobile deals on the Love's Connect app:
Go to your app store and search for "Love's Connect" to download it
Create an account by entering basic information, such as your name and email address
Open the app and click "Deals" on the bottom menu
Tap the deals you want
Scan the mobile bar code at checkout
ICYMI
Trucking groups seek an end to redundant background checks
New Love's opens along I-39 in northern Illinois
Trucker honored for aiding victim of severe motorcycle crash
Video of Montana dust storm pileup