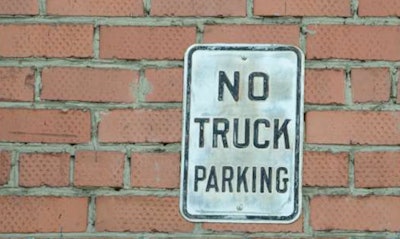 St. Paul Wednesday became the latest Minnesota city to ban truck parking.
The St. Paul City Council voted 7-0 to ban parking for overweight and commercial vehicles when they're not in active use.
The new restrictions do not take effect until Jan. 1, 2024.
St. Paul joins its Twin City of Minneapolis, which voted in 2021 to ban truck parking. That ban took effect Jan. 1, 2022.
The Minnesota Trucking Association spoke out against the parking ban. In a statement of opposition, it said, "The economy is struggling, small trucking companies are closing their doors and the trucking industry is facing a shortage of qualified drivers. At a time when we should be removing barriers, this proposed ordinance erects new ones."
Under the new St. Paul law, Under the St. Paul ordinance, no vehicle, with or without load, weighing more than 26,000 pounds "shall be permitted to stop, stand or park on any street or alley unless such vehicle is actually and expeditiously engaged in the loading or unloading of passengers or materials from the vehicle, or is actually engaged in the providing of services at that location … unless otherwise provided by law."
There are also restrictions on other, smaller trucks. Under the ordinance, no commercial vehicle weighing more than 10,000 pounds can be parked in a street or alley in, or abutting, a residential neighborhood, including a mixed or "traditional neighborhood" zoning district.