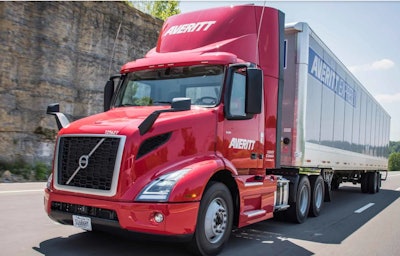 Averitt Express
Averitt Express recently expanded its operations in North Charleston, South Carolina.
Located at 7749 Palmetto Commerce Parkway, Averitt Express added 35,000 square feet of warehousing space to its current facility and additional on-site parking and fuel tanks. The expansion enhances the company's ability to accommodate increased customer demand and support the growing volume of cargo moving in and out of the Port of Charleston.
"We are excited to grow our presence in one of the nation's most strategic logistics hubs. From supporting the local shipping needs of our customers in Charleston County to the global supply chain needs of those across the country and around the world, our team is dedicated to ensuring that our customers and local communities succeed and grow," said Averitt Express Executive Vice President and Chief Operating Officer Barry Blakely.
Motorists steal packages from toppled FedEx truck
Police continue to look for suspects who may have been involved with the theft of packages from a FedEx truck that overturned on Interstate 5 in Washington last week.
The crash and thefts occurred Friday, June 30 near Northgate in Seattle. The tractor-trailer was slowing down for a two-car collision but went out of control, hit a barrier, and overturned spilling packages across the interstate.
Police say passing motorists stopped and took packages from the crash scene. Police say they are still looking for information concerning the thefts.
ICYMI
Over $23.4 million in federal funds to pay for 2 new truck parking facilities
Trucker dies when his tractor-trailer is hit by suspects in police chase
NTSB: Driver lost control in crash, fire that closed I-95 in Philadelphia