You recognize her face from a movie or TV show, but you just can't come up with her name.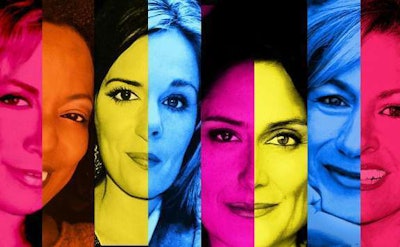 That pretty well sums up the premise of That Gal Who Was In That Thing … now showing on Netflix. It also is pretty much the story behind every one of the actresses featured in this documentary.
Eight actresses, all of whom have make their livings in Hollywood but are not big name stars, talk about about working in a world where men have most of the control, something women truck drivers know about.
Featured are:
Jayne Atkinson: 24, House of Cards, Criminal Minds, Gossip Girl, Parenthood
Paget Brewster: Criminal Minds, Law & Order SVU, Friends, George Lopez, Modern Family
L. Scott Caldwell: Lost, Grey's Anatomy, Criminal Minds, Gridiron Gang
Alicia Coppola: Star Trek Voyager, Crossing Jordan, Bones, Teen Wolf
Roxanne Hart: Chicago Hope, CSI, ER, The Verdict, Cold Case
Catherine Hicks: 7th Heaven, Peggy Sue Got Married, Star Trek: The Voyage Home
Roma Maffia: Nip/Tuck, NCIS, PrettyLittle Liars, Profiler
Cristine Rose: How I Met Your Mother, Heroes, Charmed, Longmire
These familiar faces talk about their work, their families and how they balance the two.