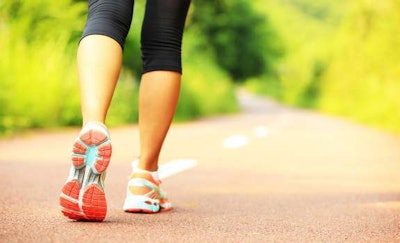 Getting and staying fit isn't necessarily the easiest thing for any busy woman to do. It's even tougher for the woman truck driver who is often away from home and spends most of her entire workday seated.
But, as the old saying goes, "The longest journey begins with a single step." That's especially true of the journey towards wellness, though it may be more accurate to say it begins "with a single step and another and another and another."
Walking is a comparatively easy way to incorporate exercise into your daily driving routine. It can be done most anywhere, and with little or no investment in equipment.
The nice folks at Fix.com created this infographic to give you some tips on getting started walking.
Before starting any fitness or exercise regime, be sure to check with your health care provider, and be careful of when and where you walk.
Source:
Fix.com Blog