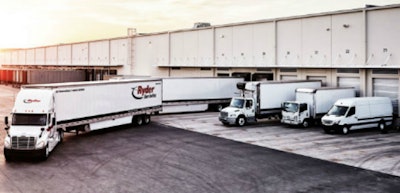 Ryder System, Inc. was recently named among "America's Best Employers for Women" by Forbes magazine in their first-ever ranking.
"Ryder is proud to stand as a company committed to empowering women in the workplace," said Robert Sanchez, Ryder chairman and CEO. "By adding women to the professional ranks, and celebrating their achievements in leadership roles, Ryder is able to tap into a breadth of knowledge and expertise that enhances every aspect of our business operations."
To determine the list, Forbes partnered with market research company Statista to survey 40,000 Americans working for businesses with at least 1,000 employees. Those surveyed were anonymously asked their opinions on criteria such as working conditions, perception of diversity, and how likely they would be to recommend their employer to others. In addition, female respondents were asked for their opinions on issues such as parental leave, discrimination, and pay equity.