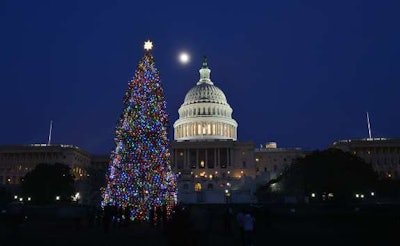 A flatbed carrier recognized as one of the best fleets to drive for is being entrusted to deliver some high-profile holiday cargo to Washington, D.C.
Central Oregon Truck Company of Redmond, Oregon will haul the U.S. Capitol Christmas Tree the 3,000 miles from the Willamette National Forest to the lawn of the U.S. Capitol. The company's CEO Rick Williams and longtime partner Phil Taylor will drive much of the way, but will include some some of the company's other drivers for special legs of the trip.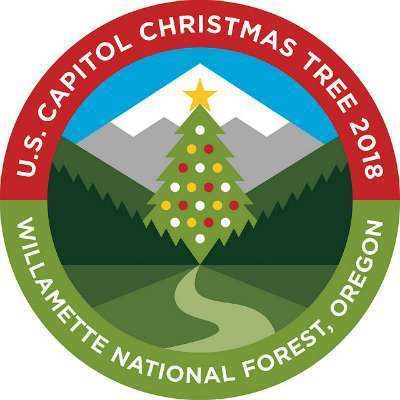 The coast-to-coast journey will trace the Oregon Trail in reverse and include a series of community celebrations throughout Oregon and across the rest of the U.S. The journey will culminate with the official tree lighting on the West Lawn in early December.
Kenworth Truck Company is a fifth-year sponsor of the U.S. Capitol Christmas Tree program. A specially-decaled Kenworth truck will transport the tree.
Eugene-based Papé Kenworth is the presenting sponsor of the 2018 U.S. Capitol Christmas Tree program. Founded in 1938, Papé is a fourth-generation, family-owned business with more than 90 locations and 2,700 team members.
The tree will be cut on the Sweet Home Ranger District of the Willamette National Forest in early November and prepared for the 3,000-mile expedition. Choose Outdoors and Travel Oregon are also supporting the tree and its trip to the capitol.
"It is an honor to be selected to carry the 2018 U.S. Capitol Christmas tree and to represent the great state of Oregon during the tree's journey to Washington, D.C.," said Central Oregon Truck Company's Williams. "Hauling this precious cargo and the joy it brings to Americans across the country will certainly be one of the most memorable loads of lifetime."
For the past five years, drivers have nominated COTC in the Truckload Carriers Association's Best Fleets to Drive For contest. It won the competition for the 2018 Best Fleets to Drive For – Best Overall Fleet for Small Carrier and was named to the Top 20 in the 2014, 2015, 2016 and 2017 competitions. COTC was designated one of the 2018 100 Best Companies to Work For in Oregon and 2015 Top Workplaces.
"Kenworth is proud to once again play a part of delivering the 'People's Tree' to our nation's Capitol," said Kurt Swihart, Kenworth marketing director. "The cross-country tour offers the opportunity for people to see this national symbol of celebration, and a Kenworth is the right truck for this important job."
Additional transportation partners include SkyBitz, Truckload Carriers Association, Pilot Flying J Travel Centers, Hale Trailer, Eaton and Permit Wizard. Local and national partners including Alaska Airlines, Axis Crane, Eugene Emeralds Baseball Club, Oregon Forest Resources Institute, and the Willamette Valley Visitors Association.