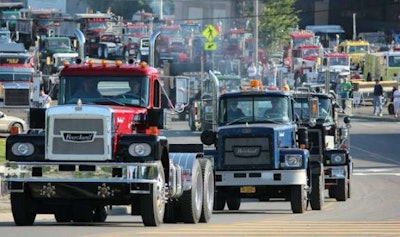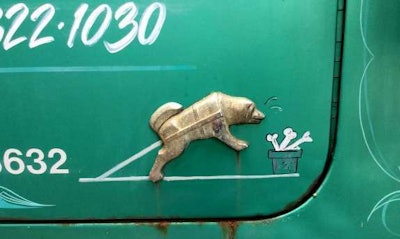 The Huskie migration is under way.
Brockway trucks, known for their Huskie dog hood ornaments, are arriving in Cortland, New York for the 19th annual Brockway Truck Show now through Sunday, Aug. 12.
The highlight of the weekend is Saturday morning's parade of trucks from the Central New York Living History Museum, which includes the Brockway Truck Preservation Association's display, to downtown Cortland. Trucks will line along Main Street from 9 a.m. to 3 p.m.
There are a variety of other social events for Brockway owners, and the museum hosts the annual Antique Truck Club of America all-make truck show on Sunday.
The Brockway Motor Company operated in Cortland from 1912 to 1977.
Cortland is located just of I-81 (Exit 12) south of Syracuse.