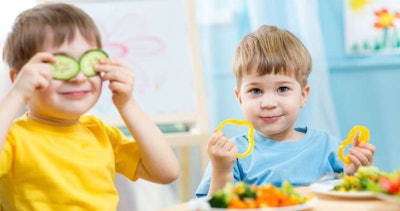 The One Initiative, an effort organized by C.R. England and England Logistics, has donated over 3.1 million meals to help fight childhood hunger.
A meal is donated for every load the Salt Lake City-based carrier delivers and every load England Logistics arranges. The meals are donated to food banks in areas where company employees live and work.
C.R. England and England Logistics launched the One Initiative in 2018 with a goal of reaching one million donated meals. By the year's end it had provided more than 1.6 million meals. It renewed its goal in 2019, once again hoping to reach one million donated meals throughout the year. The fleet hit that goal in September, with the total number of donations now topping three million. The fleet says the program will maintain its goal of feeding one million hungry children each year through the One Initiative.
"We're super excited and thankful that we've been able to feed more than 3 million children between the 2 years. Our team and partner food banks have done such a great job in making this happen," said Josh England, the fleet's president. "More than one in six children in the US lacks adequate food. It remains a huge problem and we'll continue our efforts to help."