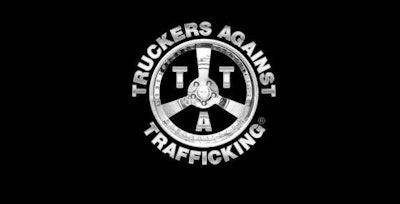 Ballard Trucking driver Arian Taylor from Nicholasville, Kentucky was named the 2018 Harriet Tubman award winner by Truckers Against Trafficking for helping a woman escape from an attempt to force her into prostitution.
The award, which includes a $2,500 check, is named in honor of famed abolitionist Harriet Tubman.
A statement from TAT said:
In January of this year, Taylor pulled into a California business to make a delivery at 3:30 a.m. Shortly thereafter, he received a knock on his cab door from a 19-year-old woman. He learned from her that her friend's older boyfriend was trying to force her into prostitution. After she had refused and argued with him, he dumped her in the parking lot and sped off. She was cold, exhausted, had no money or identification, was carrying everything she owned in her arms and was desperate to get back home to a neighboring state.
After getting her warm and giving her water to drink, he called the National Human Trafficking hotline. They worked with him to secure the woman shelter for the night, a pre-paid cab ride to get her to that shelter and a chaperoned train ride back to her home the next day, where she was reunited with a family member.
Taylor was to receive the award at the Protective Insurance Protective 500 Event in Indianapolis, Indiana, today, May 26. Protective Insurance partners with TAT.
"Because of Harriet Tubman's connection to transportation through the Underground Railroad and her heroic work to free thousands of slaves, TAT believes she embodies the symbol of freedom a trucking anti-trafficking award represents," said Kendis Paris, TAT executive director.