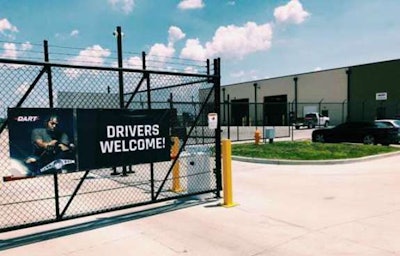 Dart Transit recently celebrated the grand opening of its newest service center.
Located in Illinois across the Mississippi River and north of the St. Louis metropolitan area, the new facility will allow Dart to meet growing needs of customers more efficiently. Pontoon Beach is situated close to major highways — including I-255, I-270, and I-55 — and along popular trucking routes, making it a convenient destination for owner-operators and company drivers to eat, shower, access laundry facilities and receive truck maintenance.
"Our newly constructed Pontoon Beach service center is strategically located in one of Dart's busiest freight hubs. It will allow us to better serve our current drivers and customers more effectively while opening up new markets and opportunities," said James Langley, president of Dart Transit Company.
Located on 28 acres with an operations center and a state-of-the-art equipment maintenance facility, the Pontoon Beach service center is necessary for the growth the company is experiencing, according to a statement from Dart.