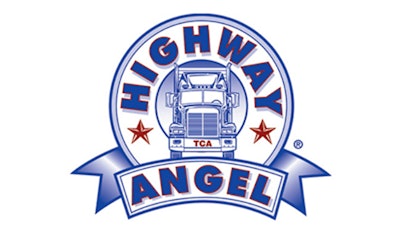 Bennett International Group driver Denny Cattell, from Altoona, Georgia, helped a stranded elderly motorist last August and has been honored by a major trucking association.
Cattell helped the woman collect her RV's exhaust system off the highway after it had been stripped by a large truck tire tread. For his kindness, Cattell is being recognized for being a good highway samaritan with the Truckload Carrier Association's (TCA) Highway Angel honor.
The motorist, Patricia Lister, 85, was driving on I-80 in Illinois with her daughter, 64, and two great-granddaughters, 4 and 2, in August when the accident occurred. They came upon a large truck tire tread in their lane, and Lister was unable to avoid it. It removed the exhaust system from the RV. Cattell stopped to lend a hand after he saw Lister struggling to collect the damaged exhaust system.
An Illinois state trooper came onto the scene and diverted traffic while Cattell collected the RV exhaust system and put it on his truck. He told Lister that he thought the 14-foot exhaust system could be repaired, and he traveled with the family to a nearby repair shop. Cattell made sure the shop could make the repairs before he went on his way.
"She was quite thankful, and I was thankful no one got hurt," Cattell said.
TCA recognized Cattell with a certificate, patch, lapel pin, and truck decals.