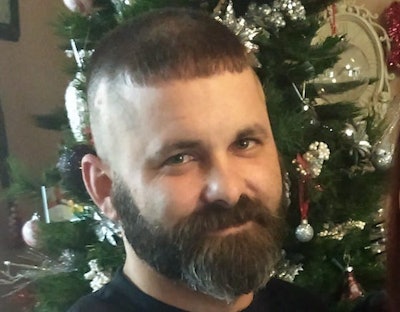 Revere Transportation driver Christopher Lemaire of Erath, Louisiana, has been named a Truckload Carriers Association Highway Angel for the third time after detaining a suspected drunk driver following a hit and run.
On May 2, Lemaire and another Revere driver were driving two separate trucks on a dedicated run along Interstate 76 near Philadelphia, with Lemaire in the lead. A speeding car came from behind him, passed him, lost control, hit an embankment, went airborne over the hood of Lemaire's cab, and crashed against the concrete embankment on the other side of the road.
Lemaire used his truck to block two lanes of traffic and ran to check on the driver. The man was belligerent and Lemaire allegedly could smell alcohol on the man's breath. The man exited the wrecked vehicle and tried to get into another slow-moving car that drove by the scene, but Lemaire grabbed him and forcibly detained him until the police arrived.
Upon their arrival, the troopers thanked Lemaire and told him the driver had hit two other vehicles a couple of miles back and had fled the scene.
Lemaire received a Highway Angel certificate, patch, lapel pin, and truck decals.