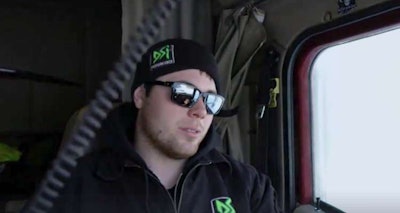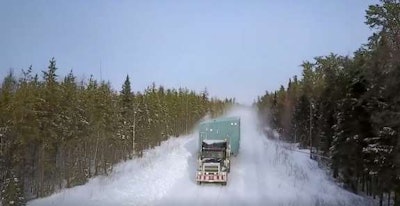 It has been quite the demanding season for the men and women of "Ice Road Truckers."
But, that's the point, right?
This season it seemed as though every one of the drivers' trucks had mechanical problems and they all wound up in some sort of on-road mishap. Once again, mild weather caused problems when road started to deteriorate. And, fans will remember this as the season Reno Ward showed up to follow in his father's ice road footprints.
Well, it all comes to a close tonight when the last episode of the season airs at 10 p.m. Eastern and 9 p.m. Central on the History cable channel.
You can relive the entire season with episode-by-episode coverage by Truckers News:
Season winds down, Kelly's cab heats up
Winter, trucks and drivers overheat
The one in which they hit the ditch
Convoy makes it; Art watches for Bigfoot
Reno Ward joins major Polar convoy
Art and Todd become ice roads Odd Couple
Drivers not too busy to help others
She gets help in clutch; his chains snap