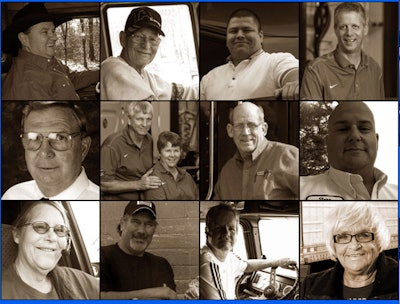 Know a trucker who is not just a pro on the road but also exhibits good citizenship, always has safety in mind, is involved in their community, demonstrates leadership traits, and practices good health and wellness habits?
Or, does that actually describe you?
Either way, Travel Centers of America want ts to hear from you for its annual Citizen Driver award contest. Nominations are now open for the award, and you have until June 30 to make one here.
Ten finalists will each receive 10,000 UltraONE points
Up to two grand prize winners will be chosen from that field and receive:
A marker with their name(s) on it at or within a TA, TA Express, or Petro Stopping Center dedicating that TA, TA Express, or Petro Stopping Center to the winners
$2,500 donation to a charity of their choice
Winner's choice of either a $750 travel voucher to attend an award ceremony to be held on Oct. 20, at the National Association of Small Trucking Companies annual conference or economy class airfare for the winner and one guest to attend the award ceremony
$250 for travel expenses to attend the awards ceremony
Hotel accommodations for the winner and a guest in the city where awards ceremony is being held for two (2) nights
RELATED NEWS: Latest Citizen Drivers have combined 80 years on the road
Winners will also be honored at dedication ceremonies for the grand prize winner and up to 30 guests at the TA, TA Express or Petro Stopping Center dedicated in honor of the winner.
Meet some other truckers who have been honored by organizations:
Highway Transport trucker named tanker driver of the year award winner
NY trucker is recycling institute's driver of the year
Illinois driver wins Goodyear Highway Hero Award
Doug Andrus Distributing's Robert Howell is Company Driver of the Year