For the 47th year in a row, the trucking industry converged on the Mid-America Trucking Show last week, packing the Kentucky Expo Center for three days despite record-breaking winter weather.
As always, MATS was a mix of information, entertainment and trucks both old and new. It was also an opportunity for truckers and fans of trucks to rub shoulders with industry experts while hearing some of the best country music being played.
During the course of MATS: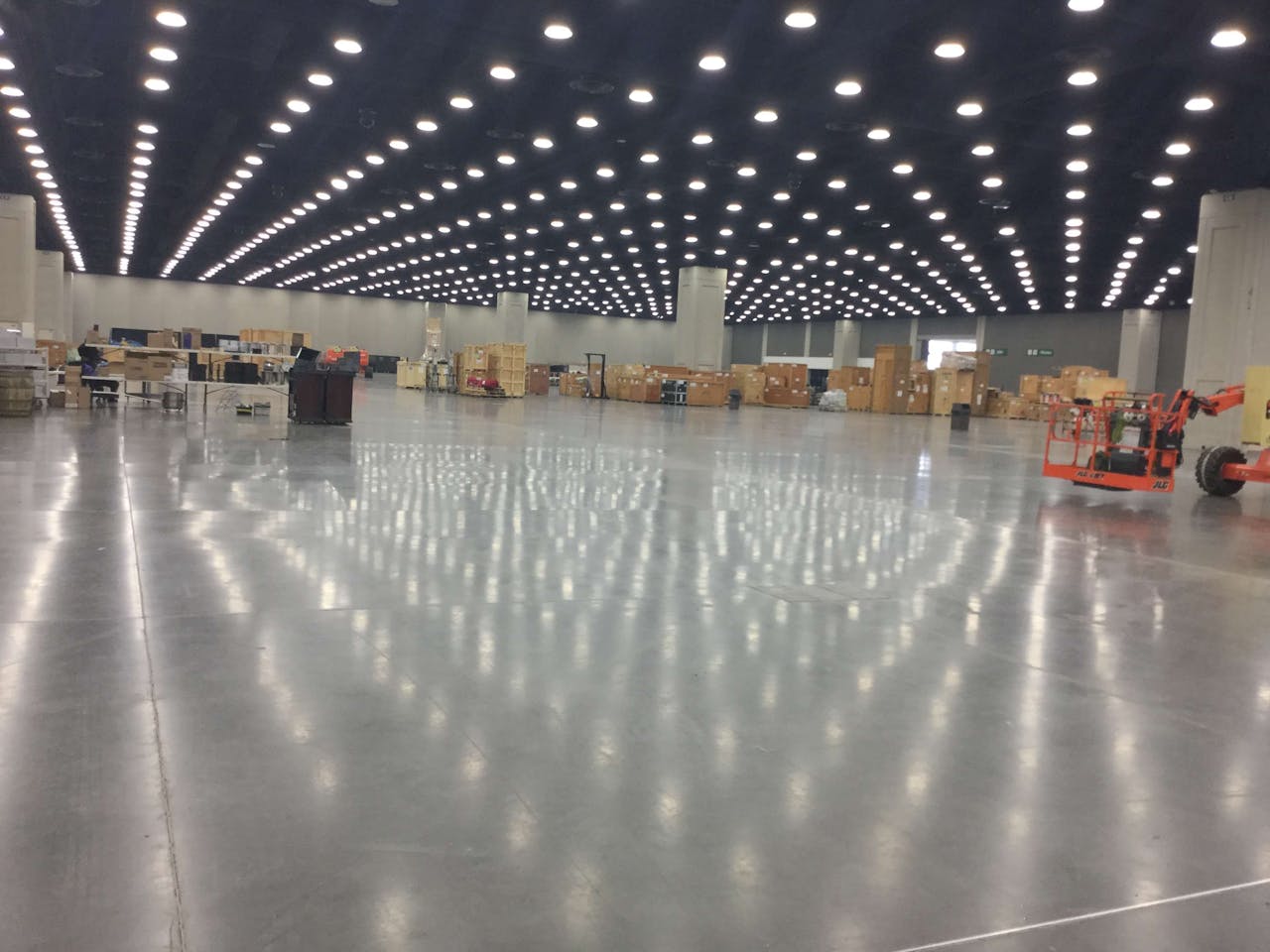 Part of the one million square feet of exhibit space waiting to be filled at MATS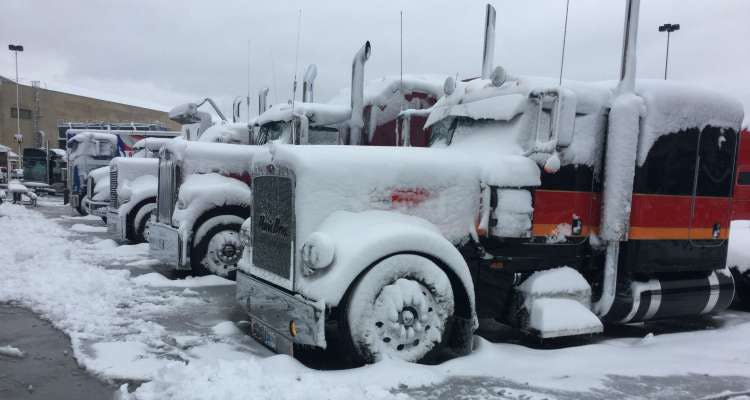 MATS 2018 opened as record amounts of snow fell on Louisville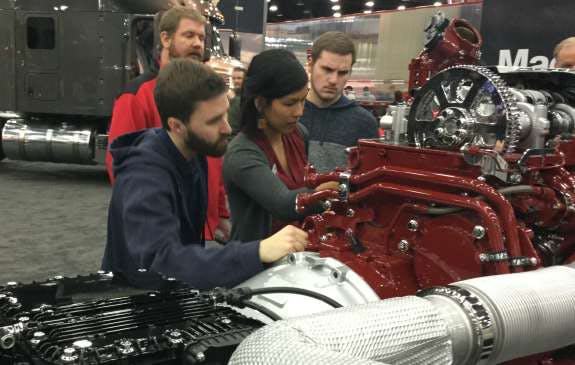 Some 75,000 people were expected to attend MATS for a hands-on look at equipment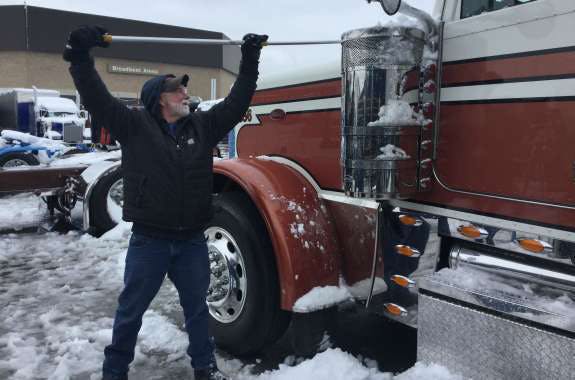 Tim Brandow cleans off a PKY Truck Beauty Contest entry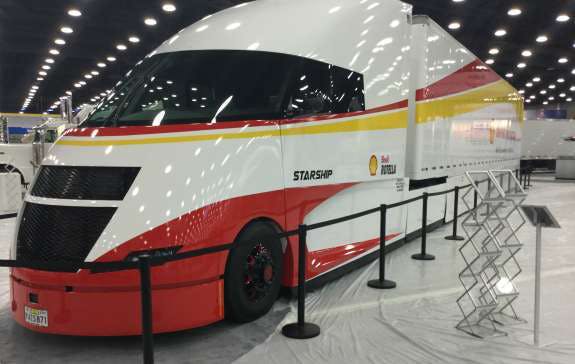 Hyper-fuel efficient Starship at MATS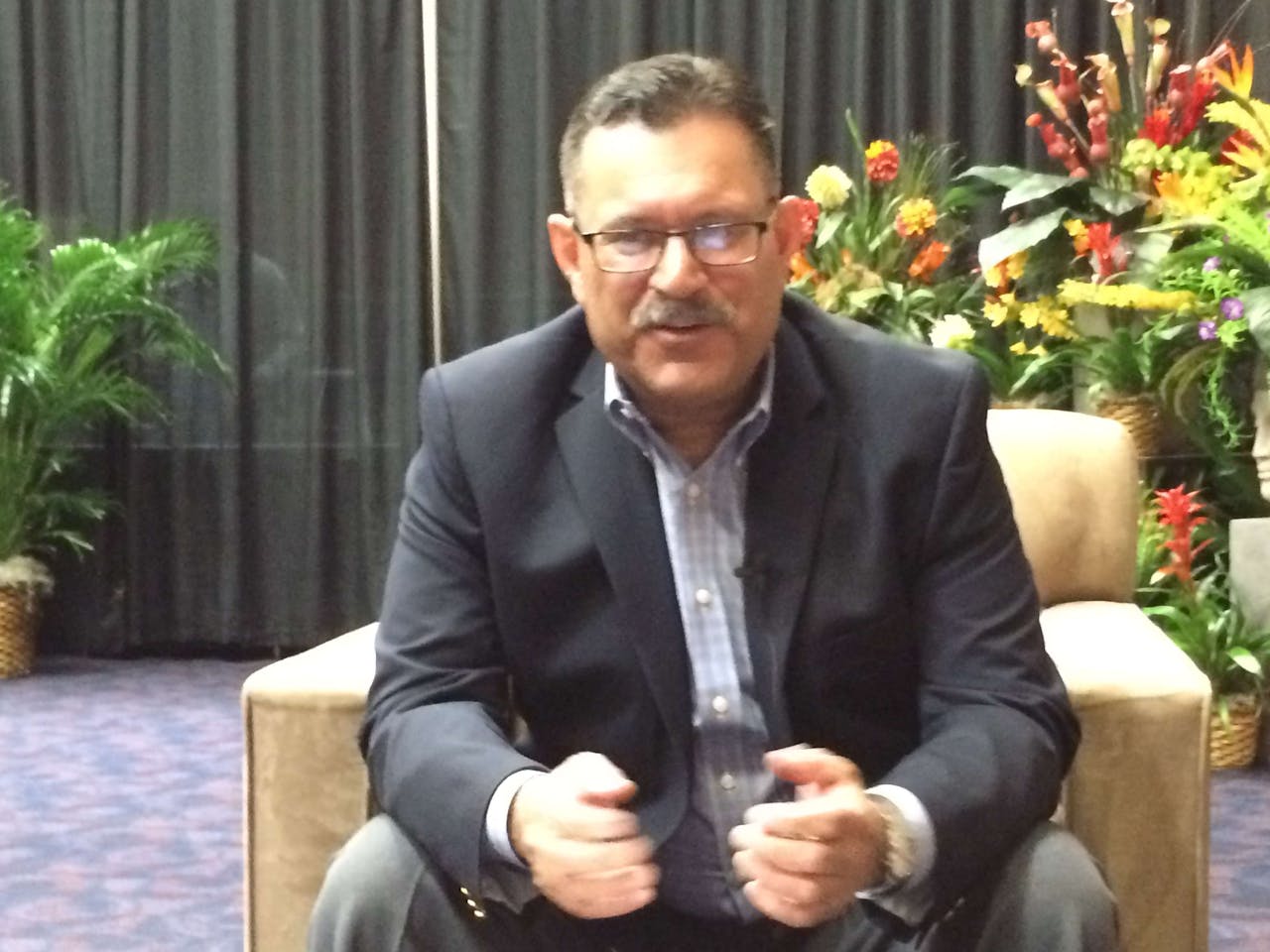 FMCSA Administrator Ray Martinez at MATS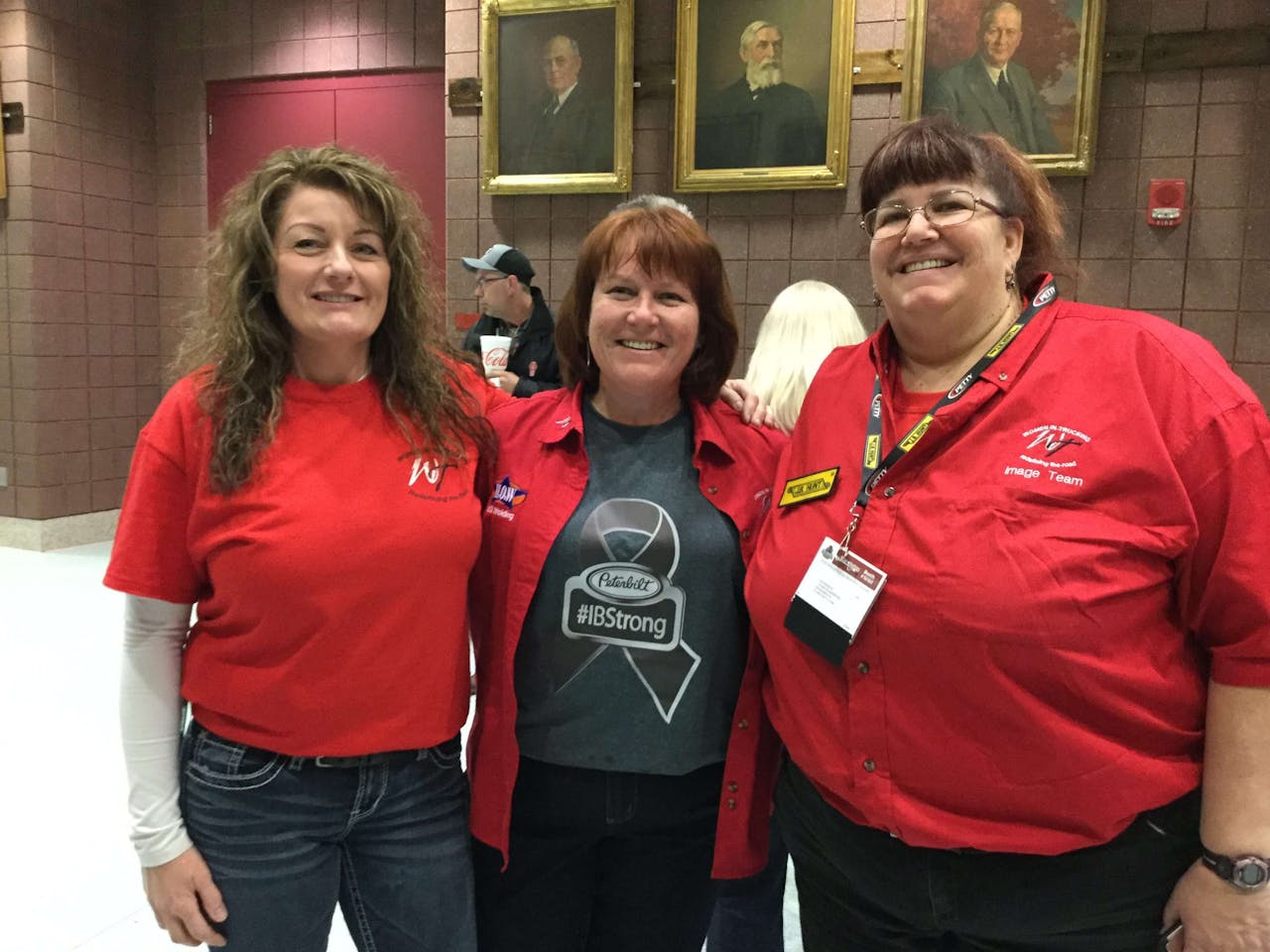 Walmart driver Carl Nixon, H.O. Wolding's Julie Matulle and J.B. Hunt's Jodi Edwards at the Women In Trucking gathering at MATS. Matulle wears a t-shirt promoting a fund-raising effort for Ingrid "Half Pint" Brown who is battling cancer. https://www.youcaring.com/ingridbrown-1076550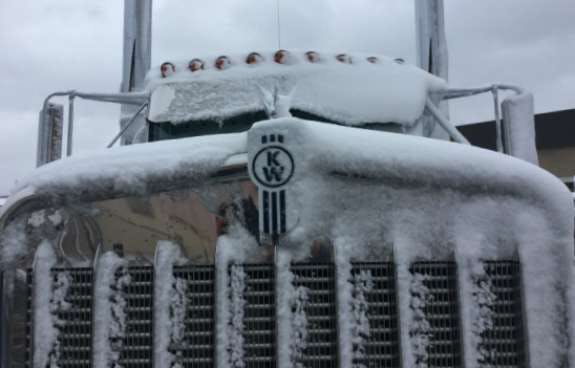 Record snowfall blanketed entries in the PHY Truck Beauty Contest at MATS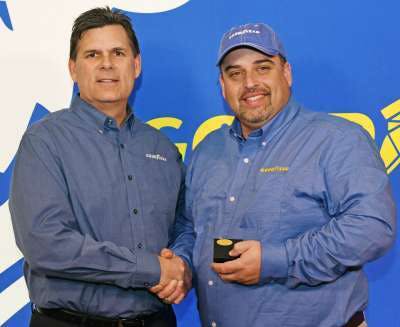 Gary Medalis, marketing director, Goodyear (left) with Highway Hero Frank Vieira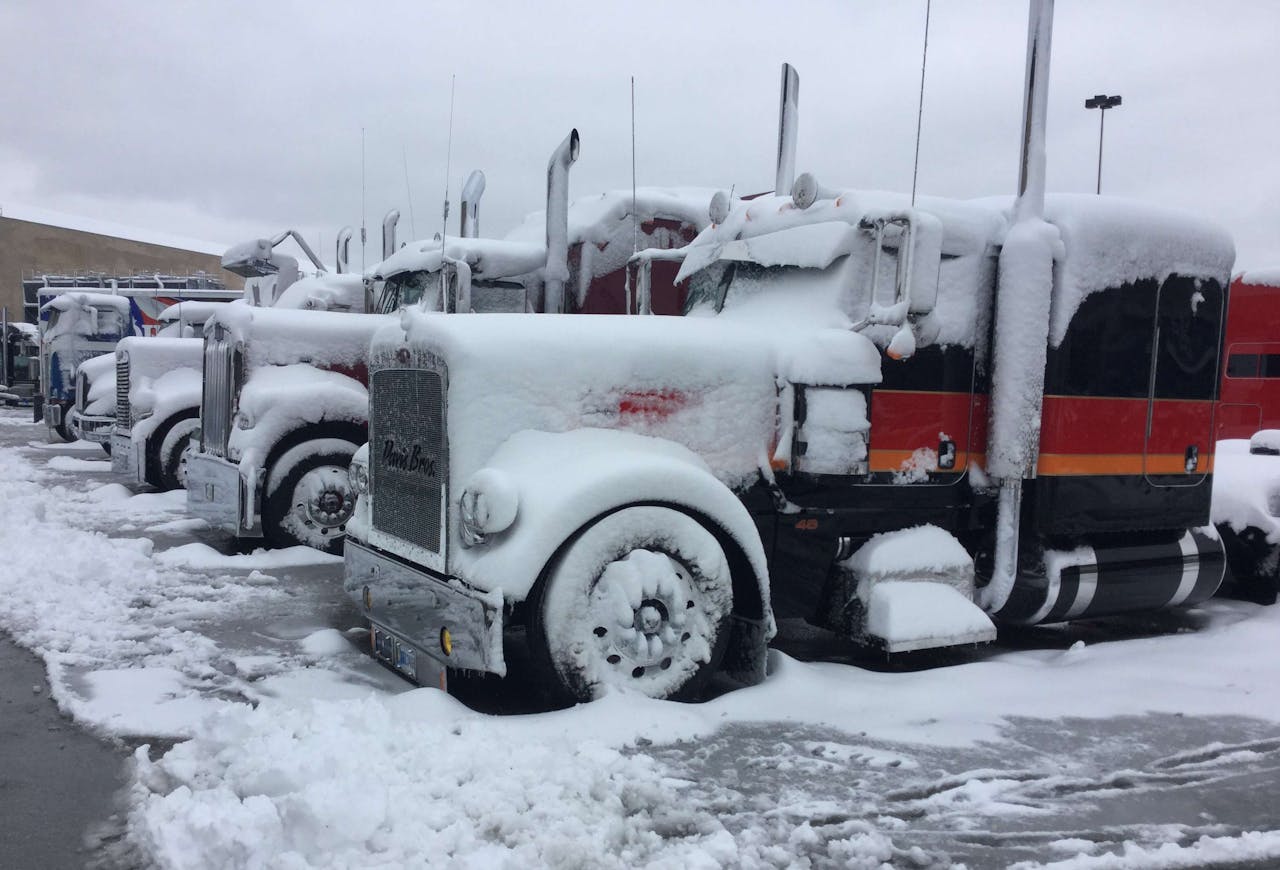 The first day of Spring brought record snows to MATS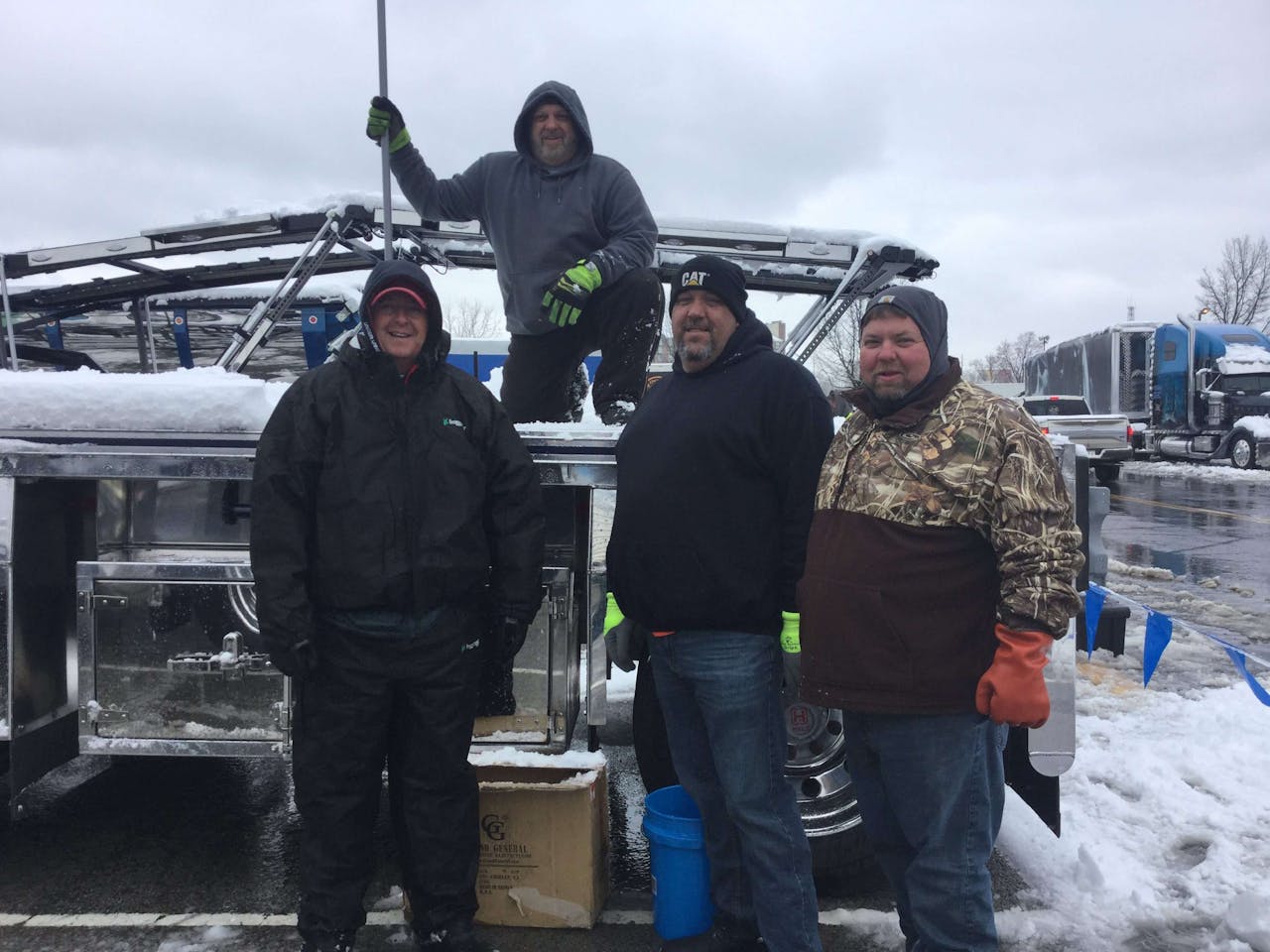 Taking a break from shoveling at MATS (from left) Jay Holsomback, Jason West, David Talley and Daniel Jolly.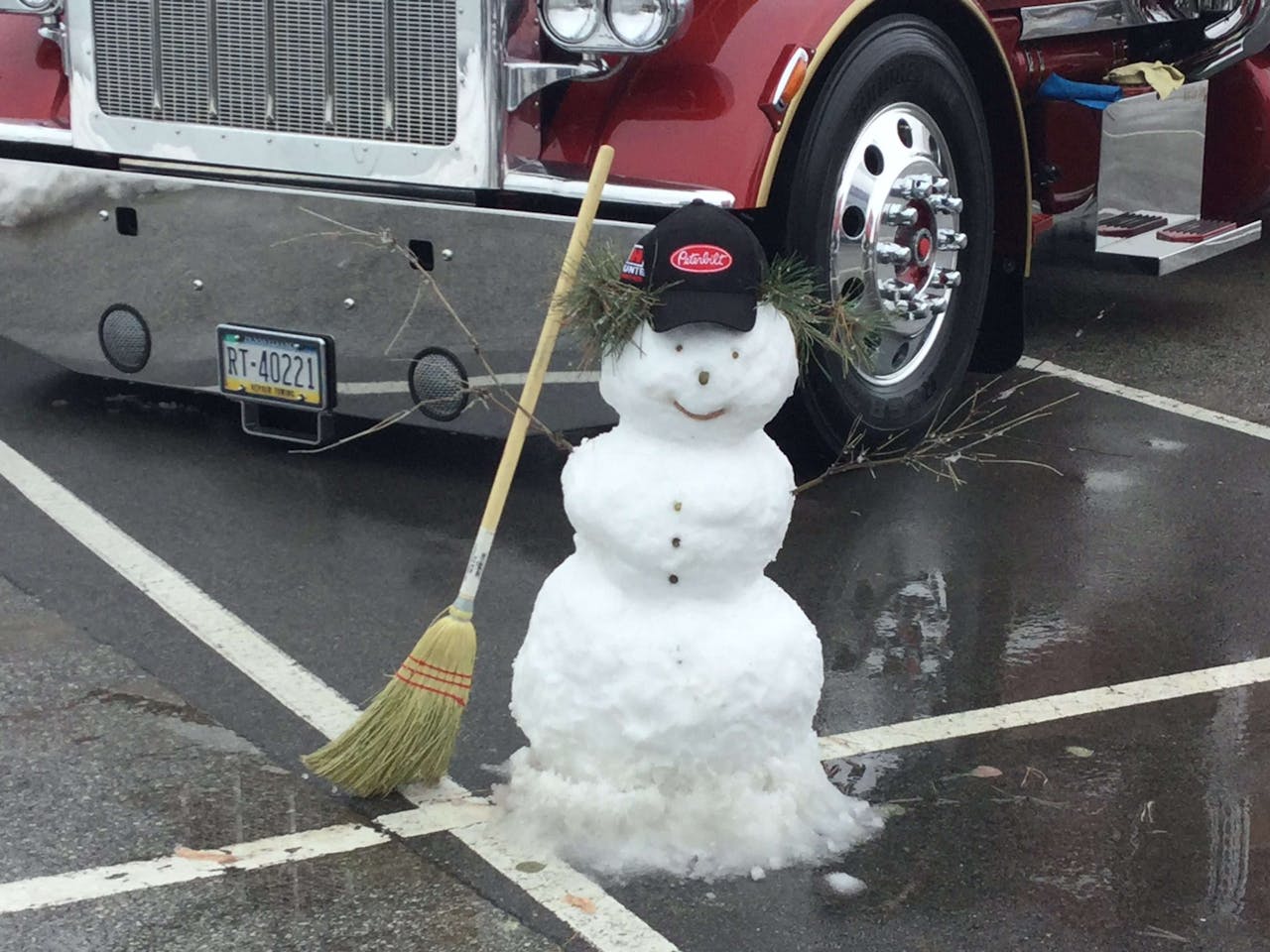 Lisa Martin created this snowman at MATS' PKY Truck Beauty Contest entrants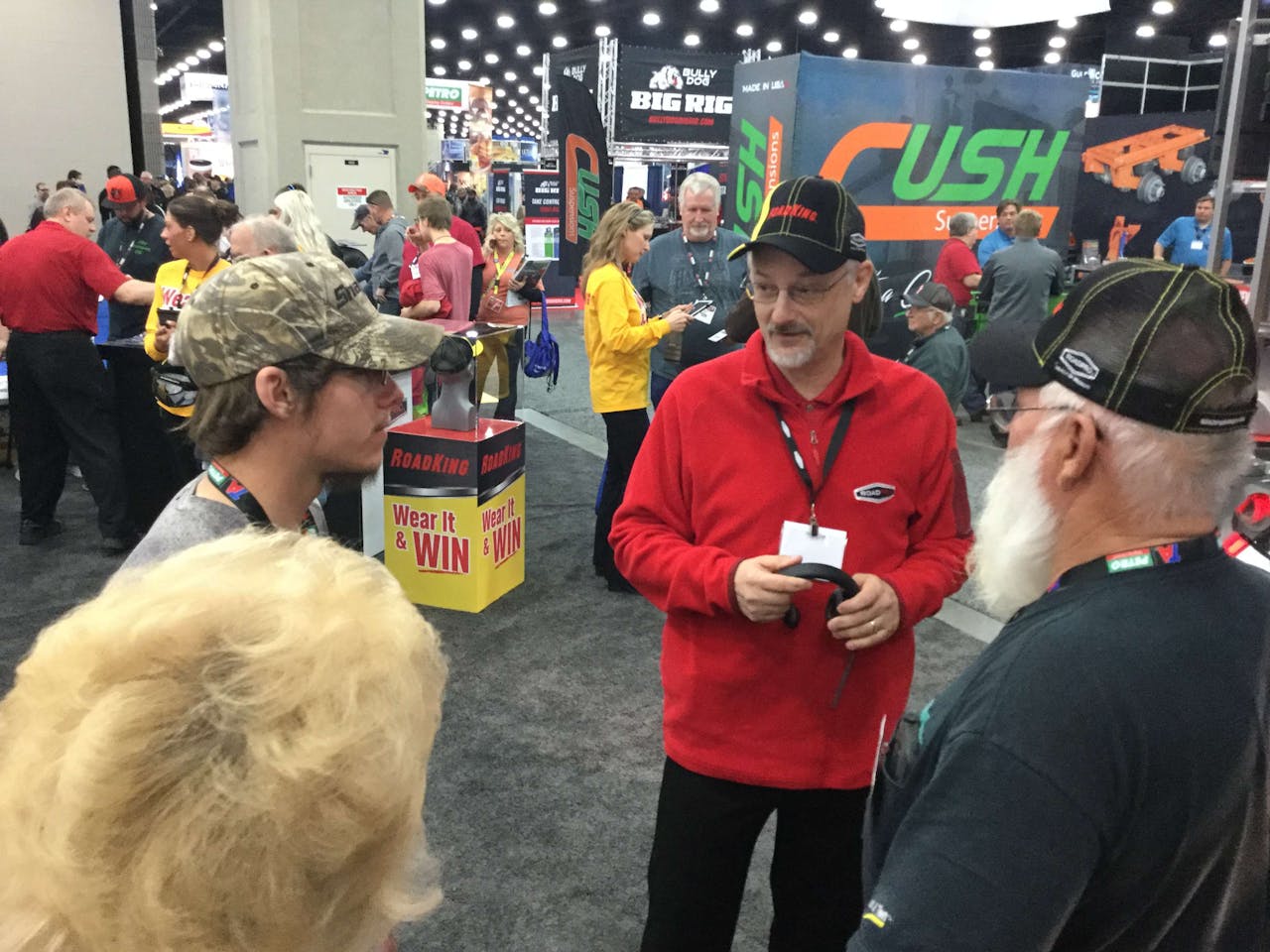 RoadPro's Reid Schoneberg explains the new RoadKing Bluetooth headsets that were unveiled at MATS
Breast cancer awareness dump truck up in the air at MATS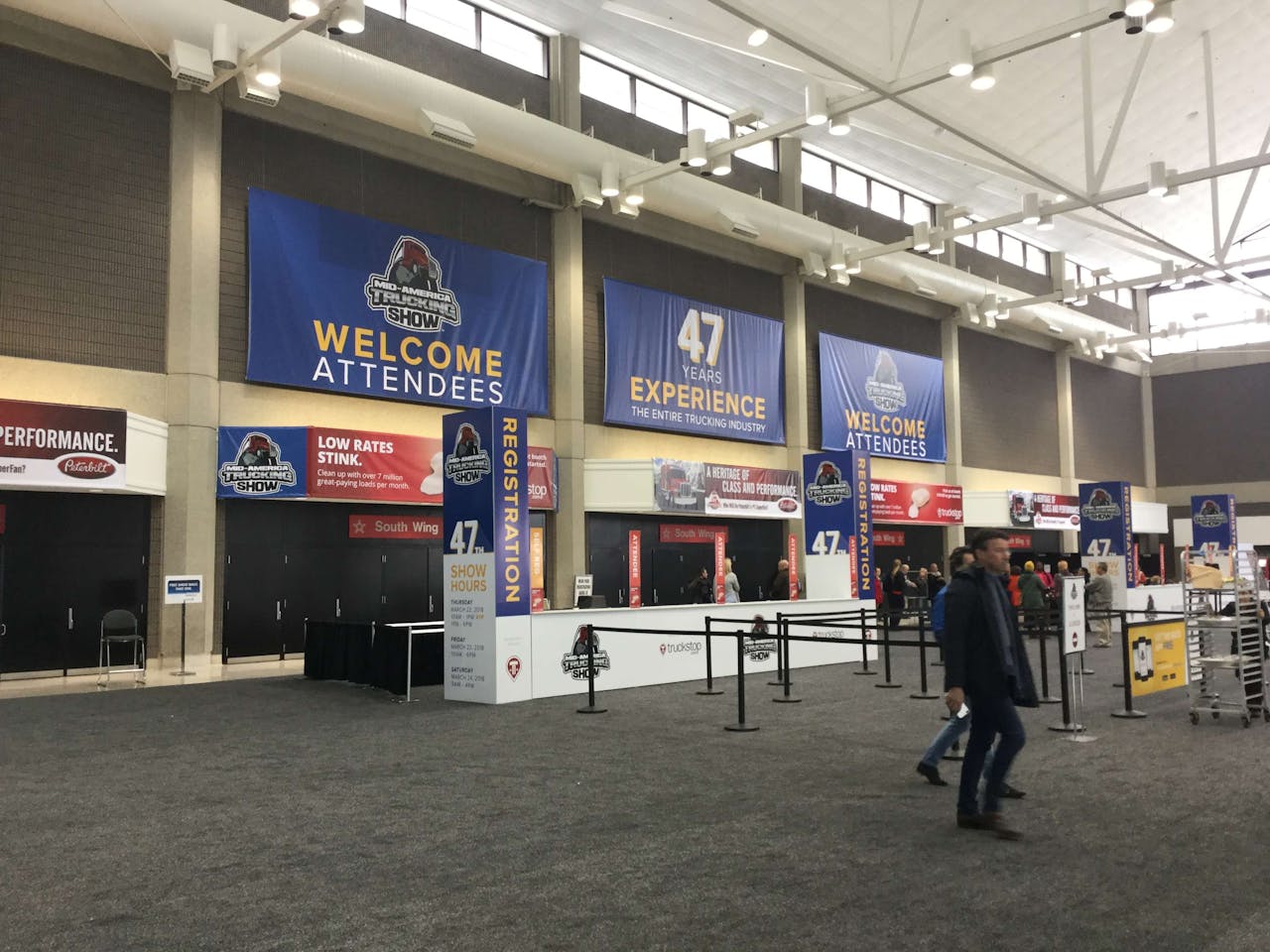 Folks arrived for the 47th annual MATS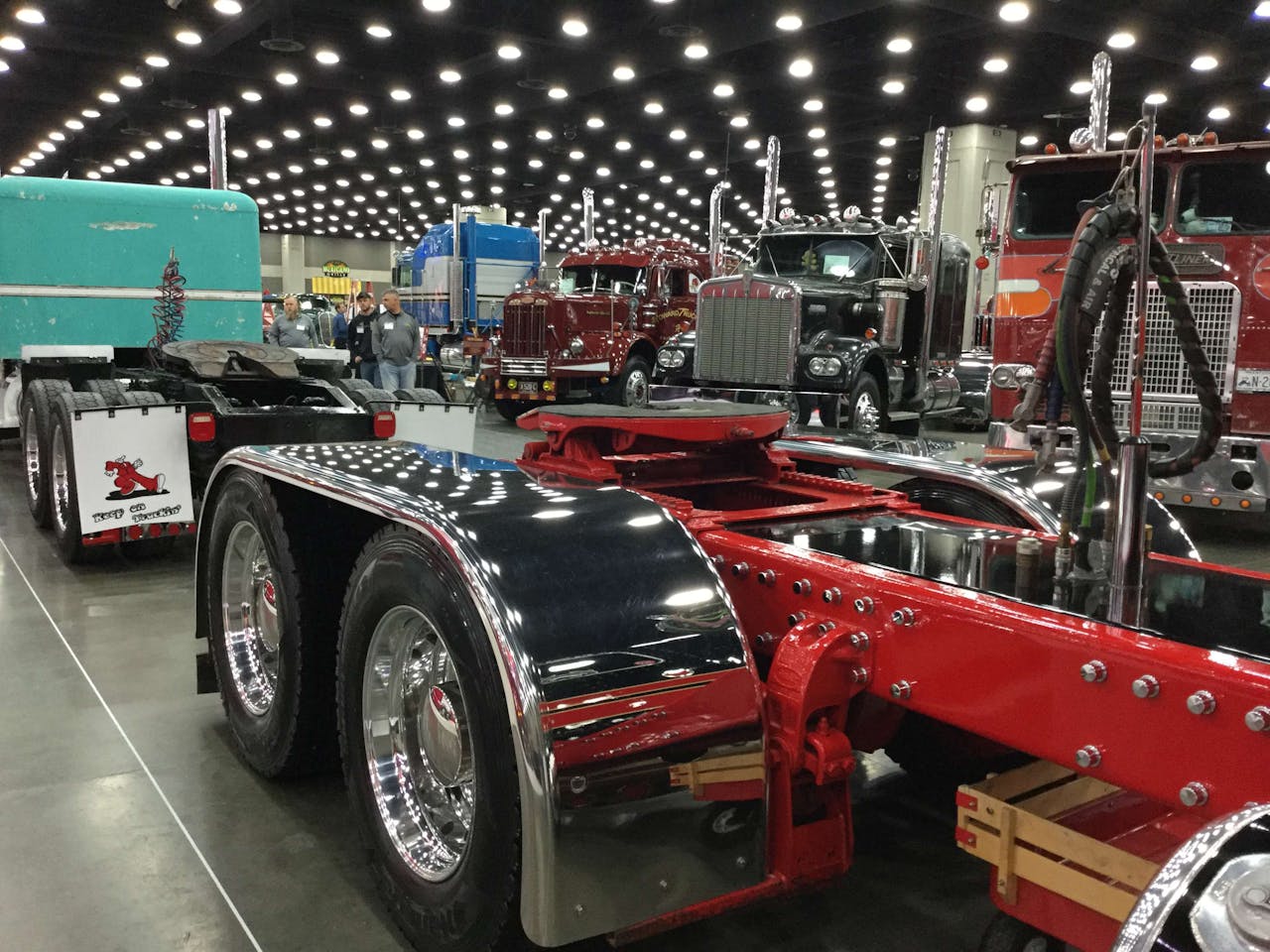 Among the trucks ta MATS were numerous vintage models from the local chapter of the American Truck Historical Society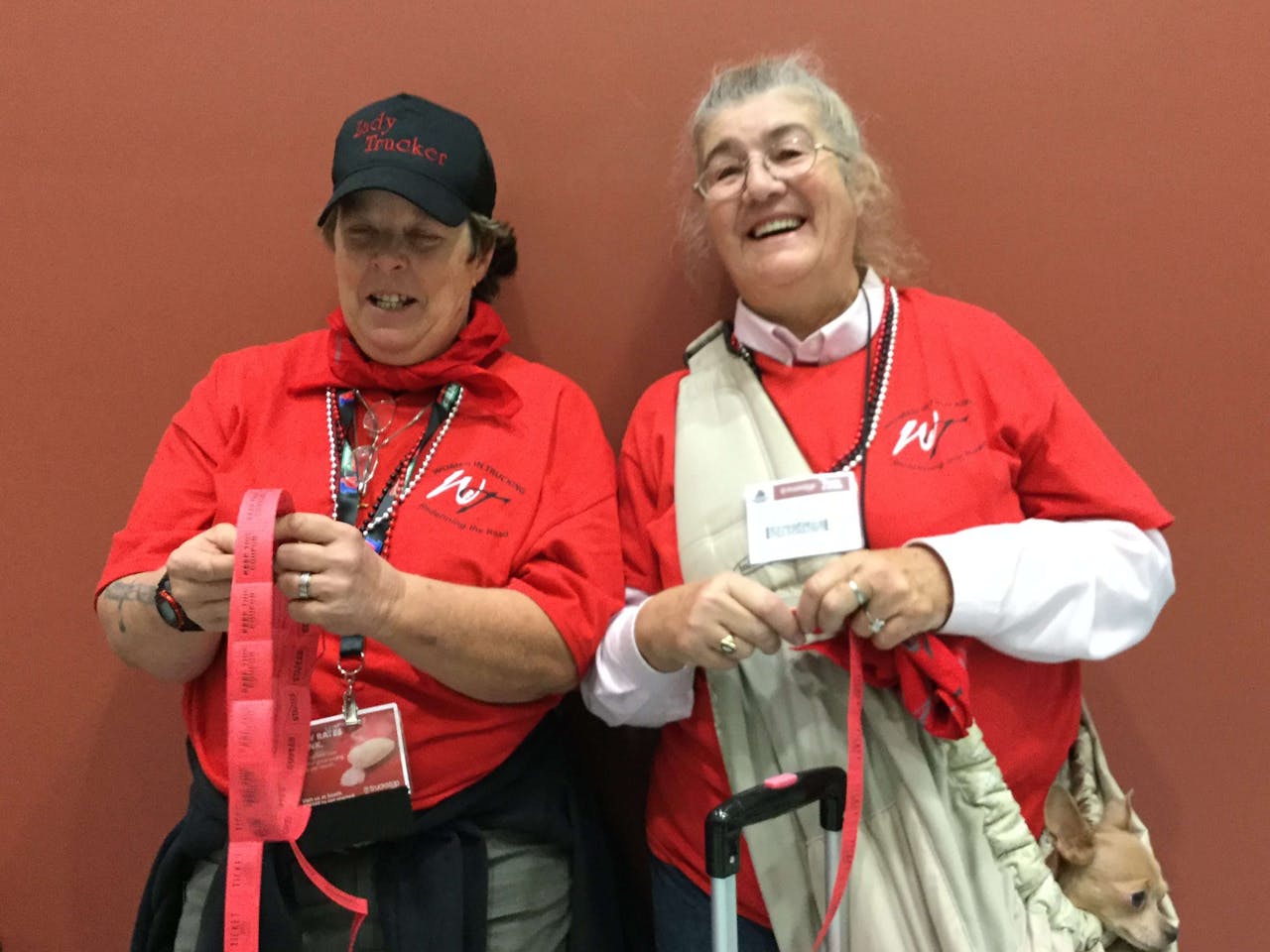 Transport America's Delores Petko and Erwin Brothers' Mary Gilroy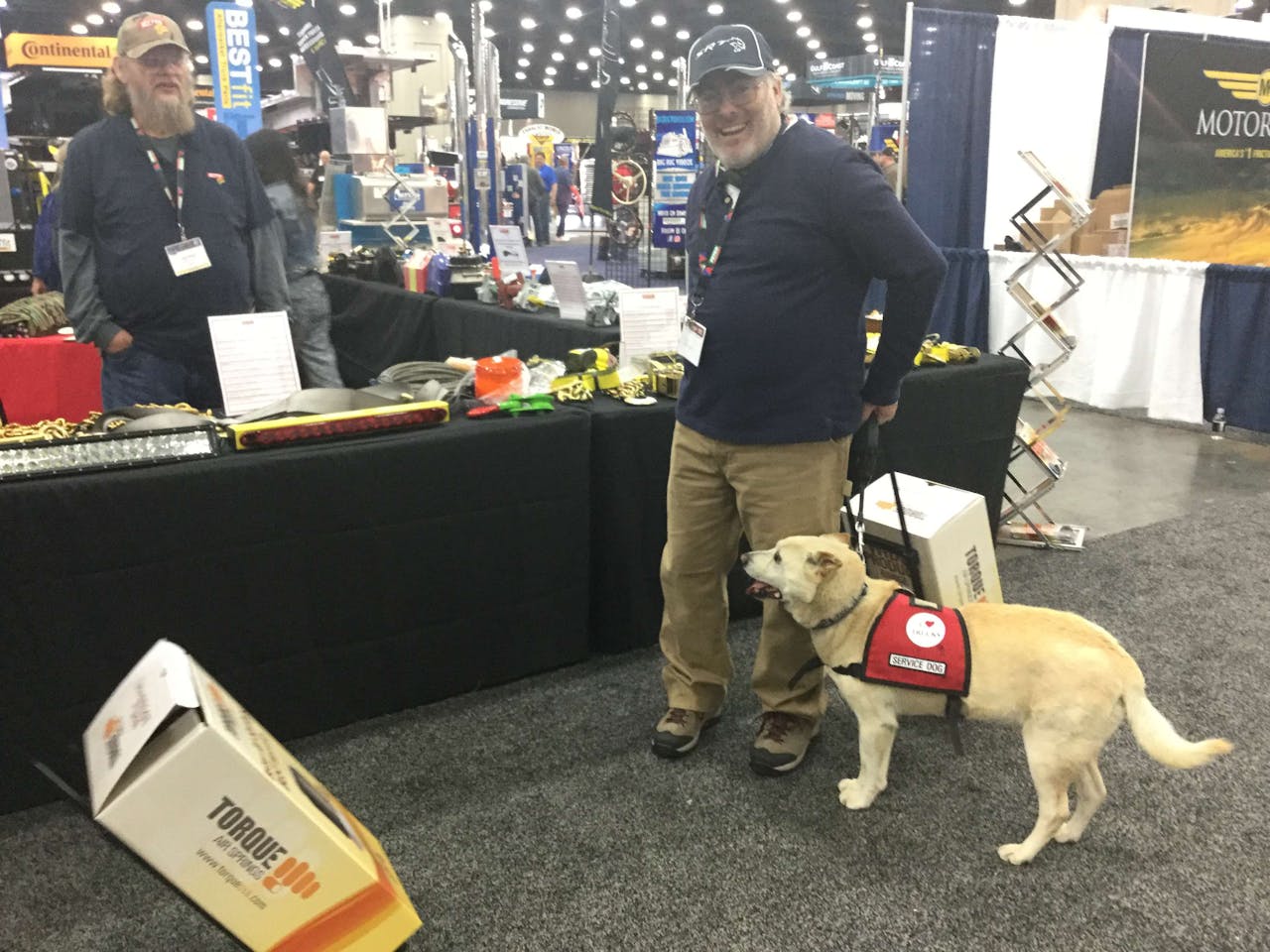 Cliff Price with his service dog Meeko, a Korean Jindo he rescued six years ago.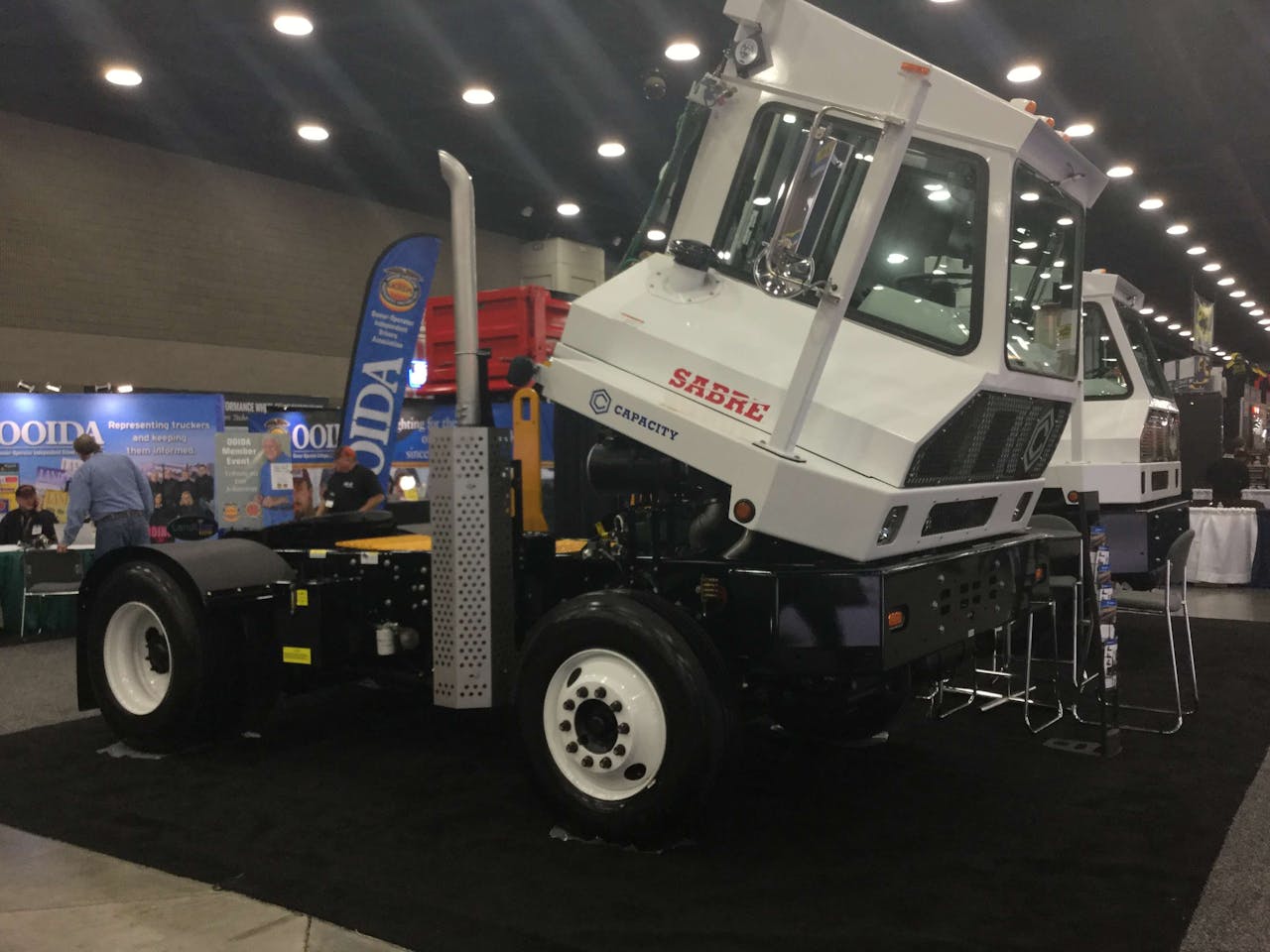 Sabre truck on display at MATS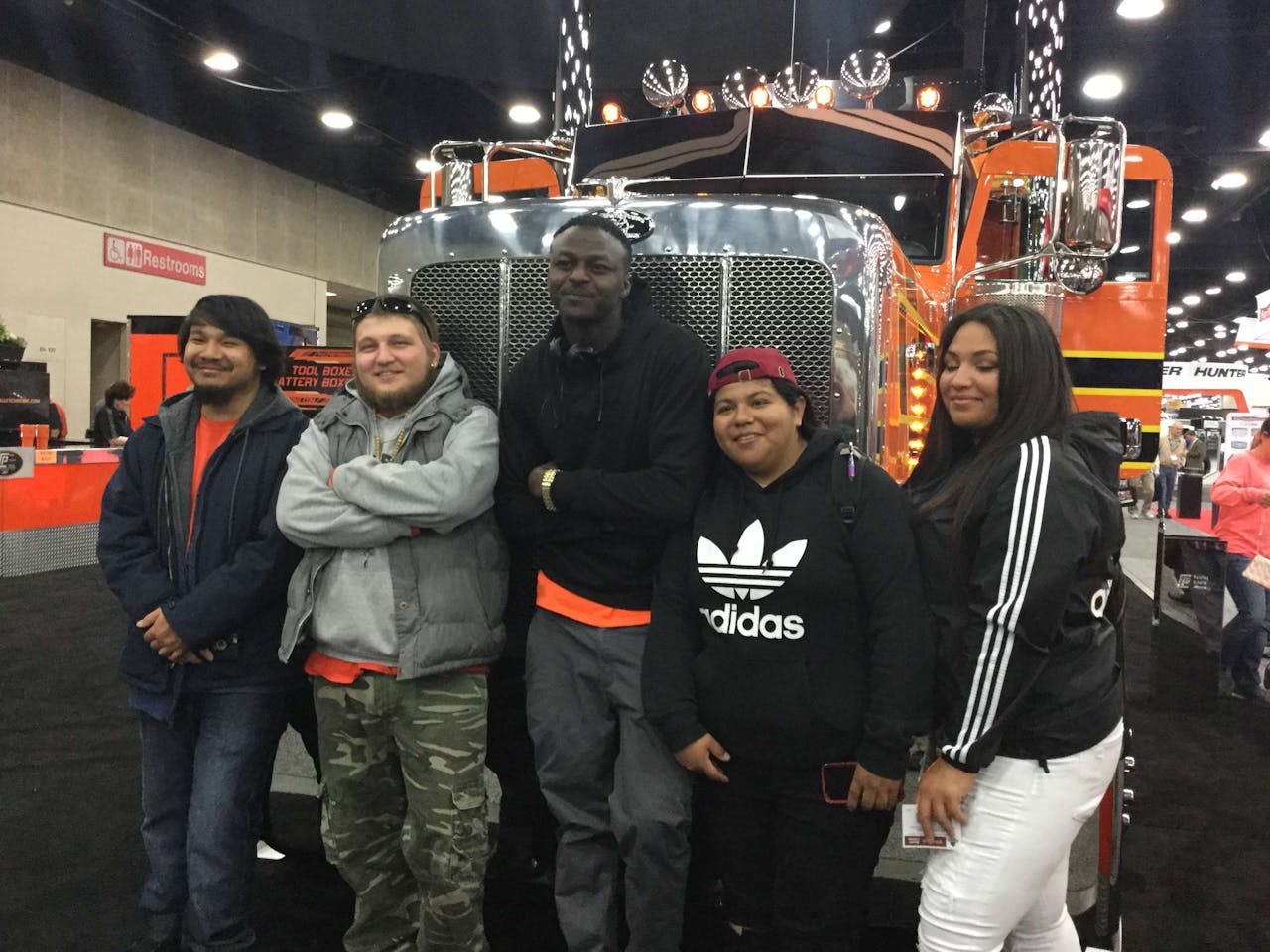 Posing with a big rig at MATS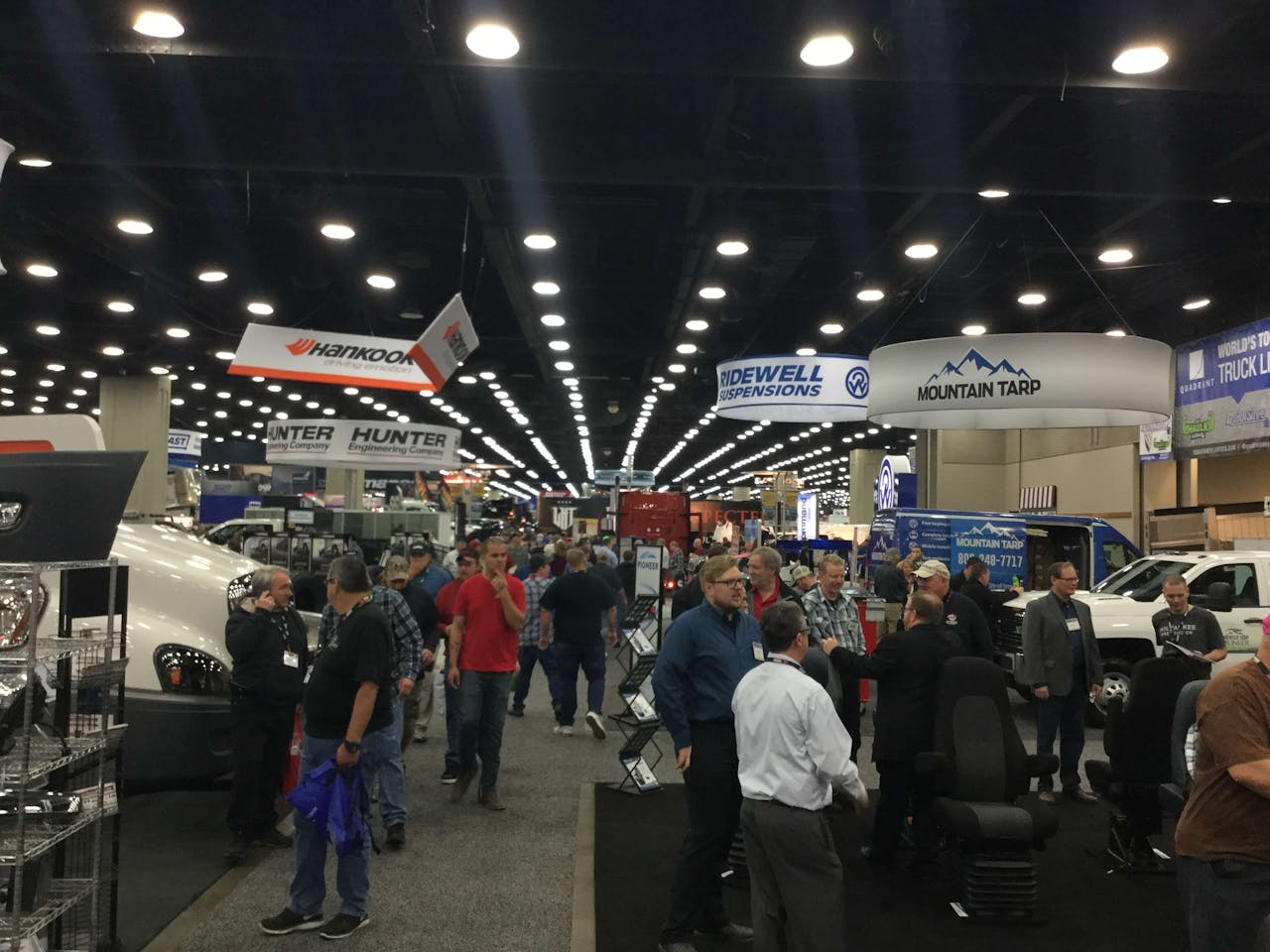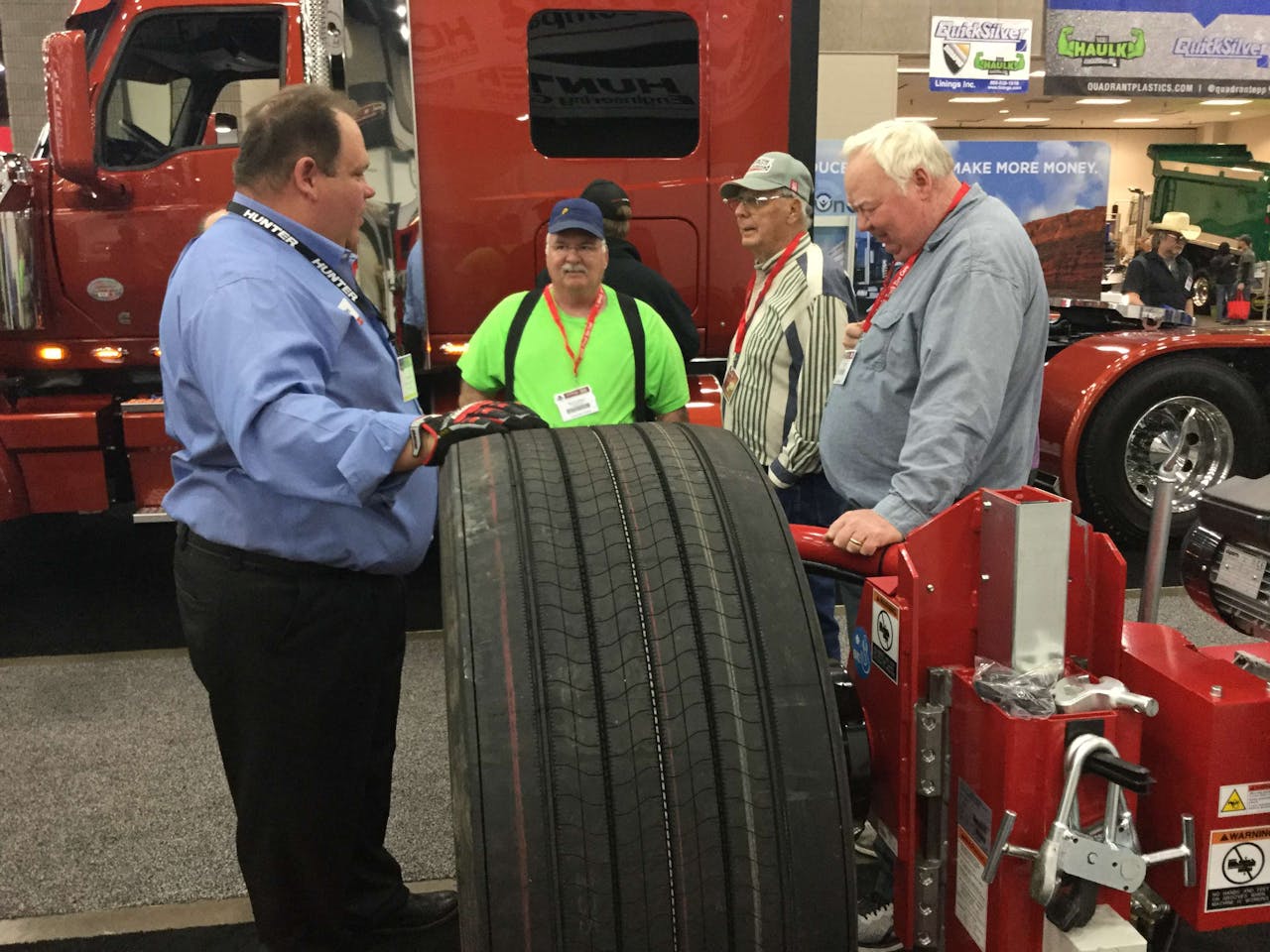 Talkin' tires at MATS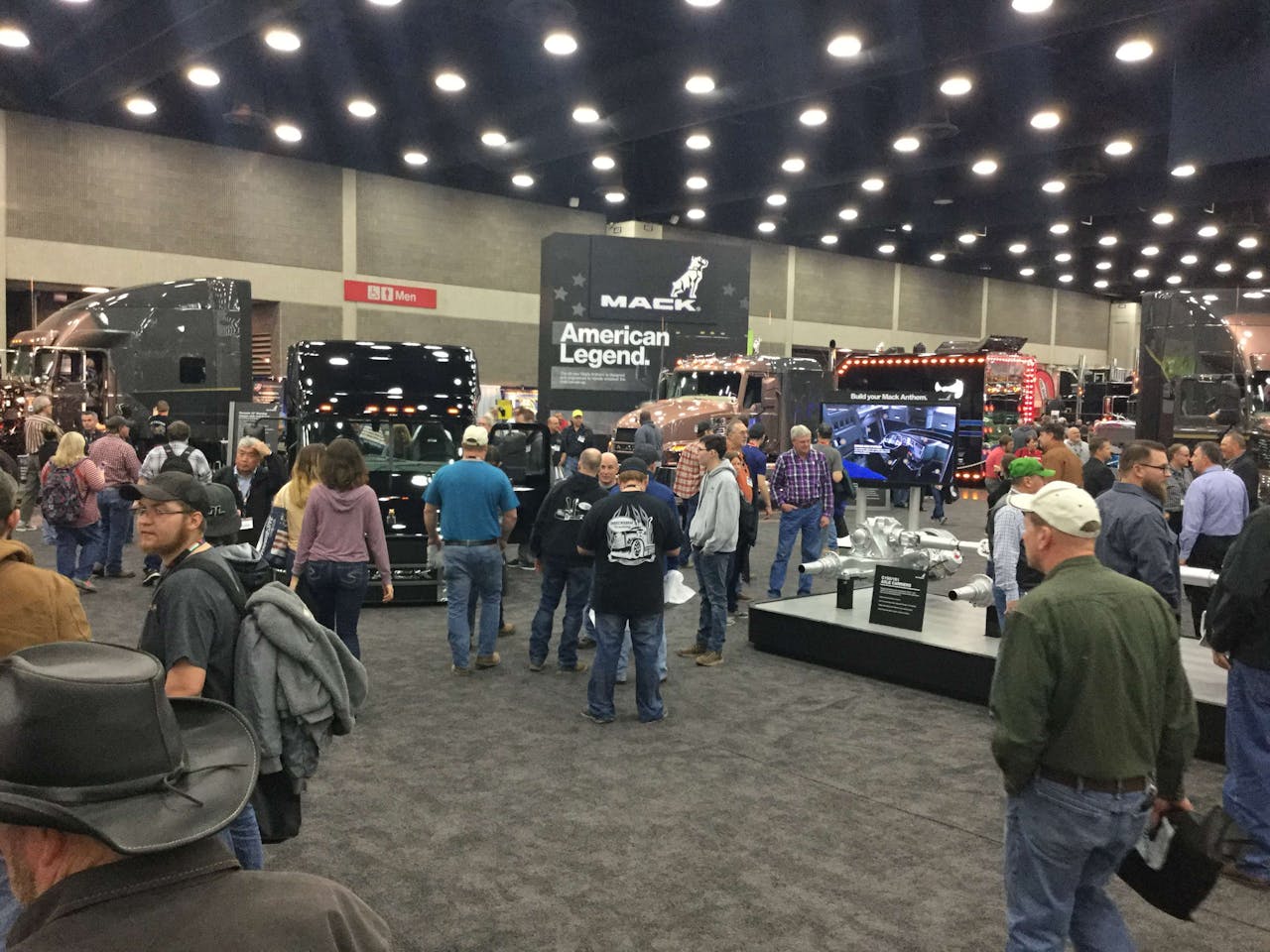 Crowds filled the Mack booth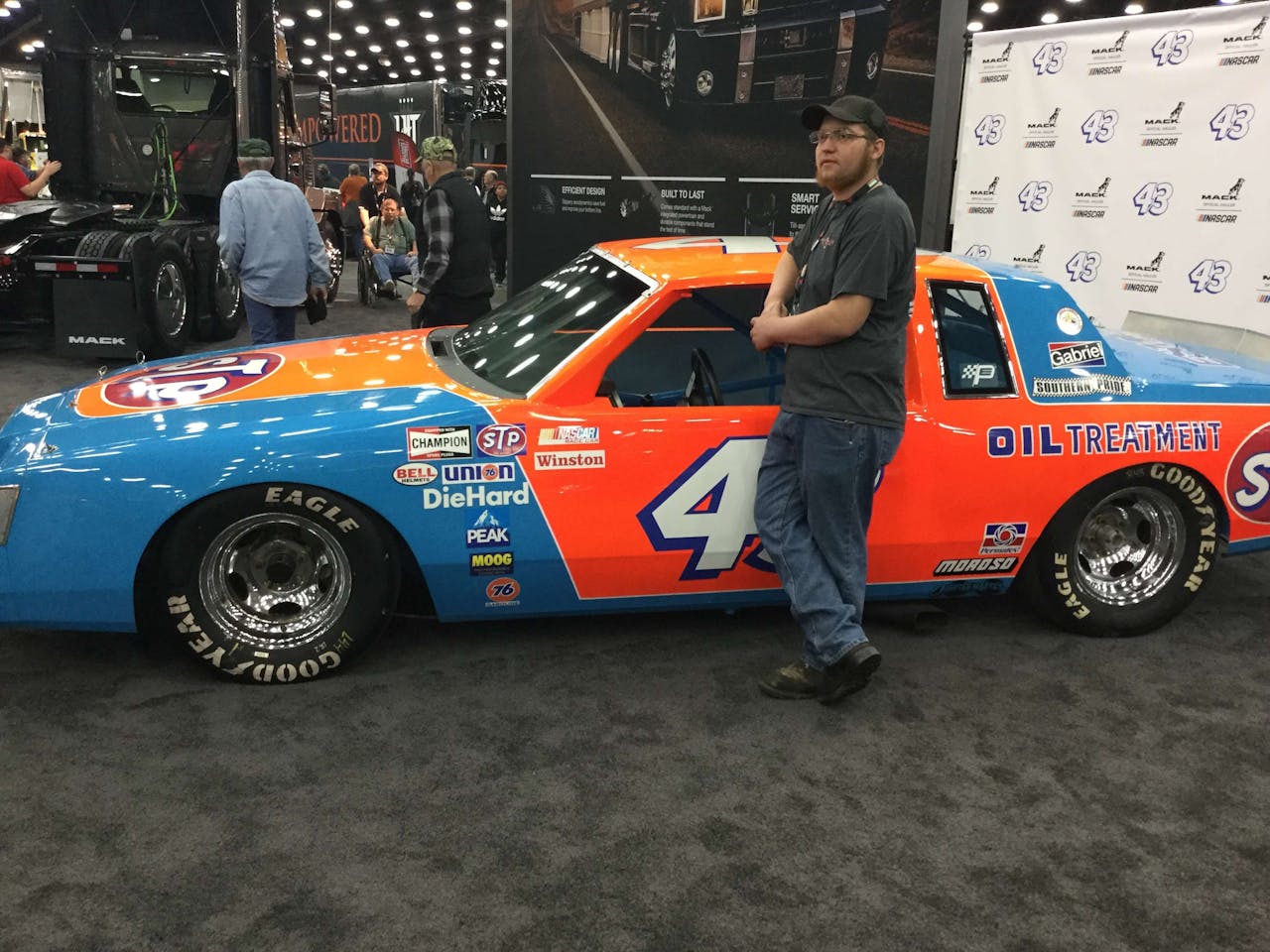 Richard Petty NASCAR racer at MATS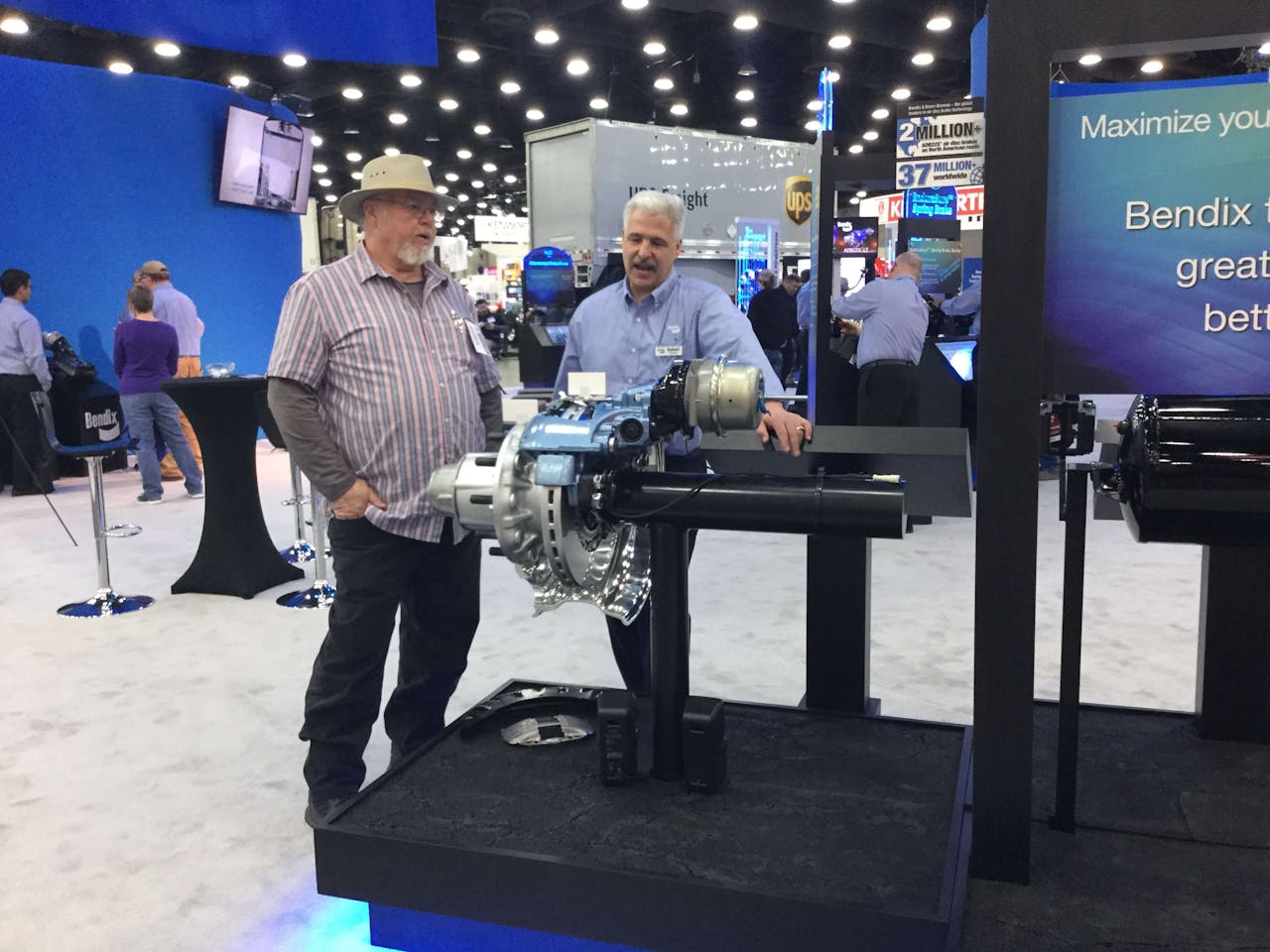 MATS was an opportunity to get equipment details from the experts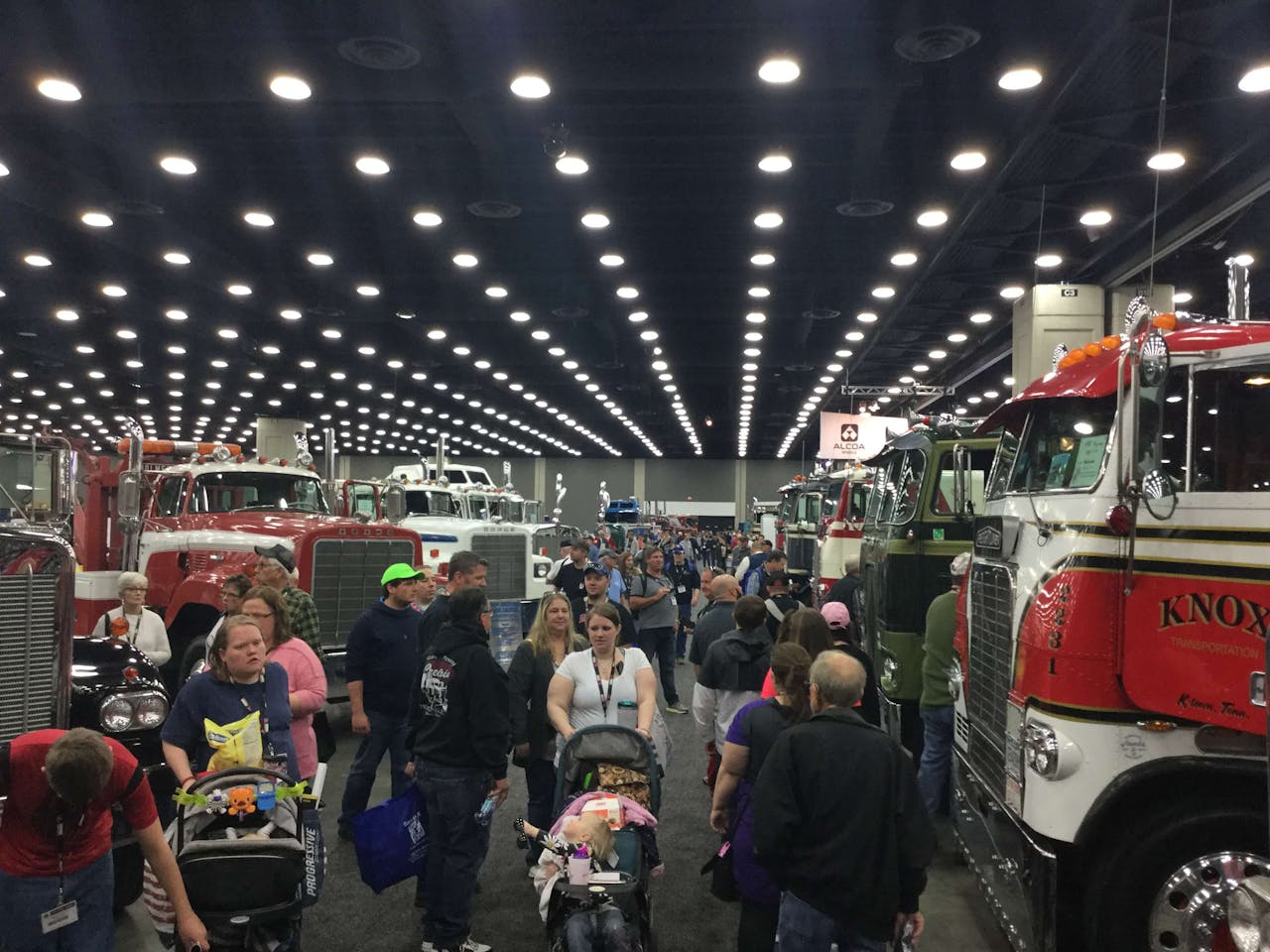 Crowded show floor at MATS on Saturday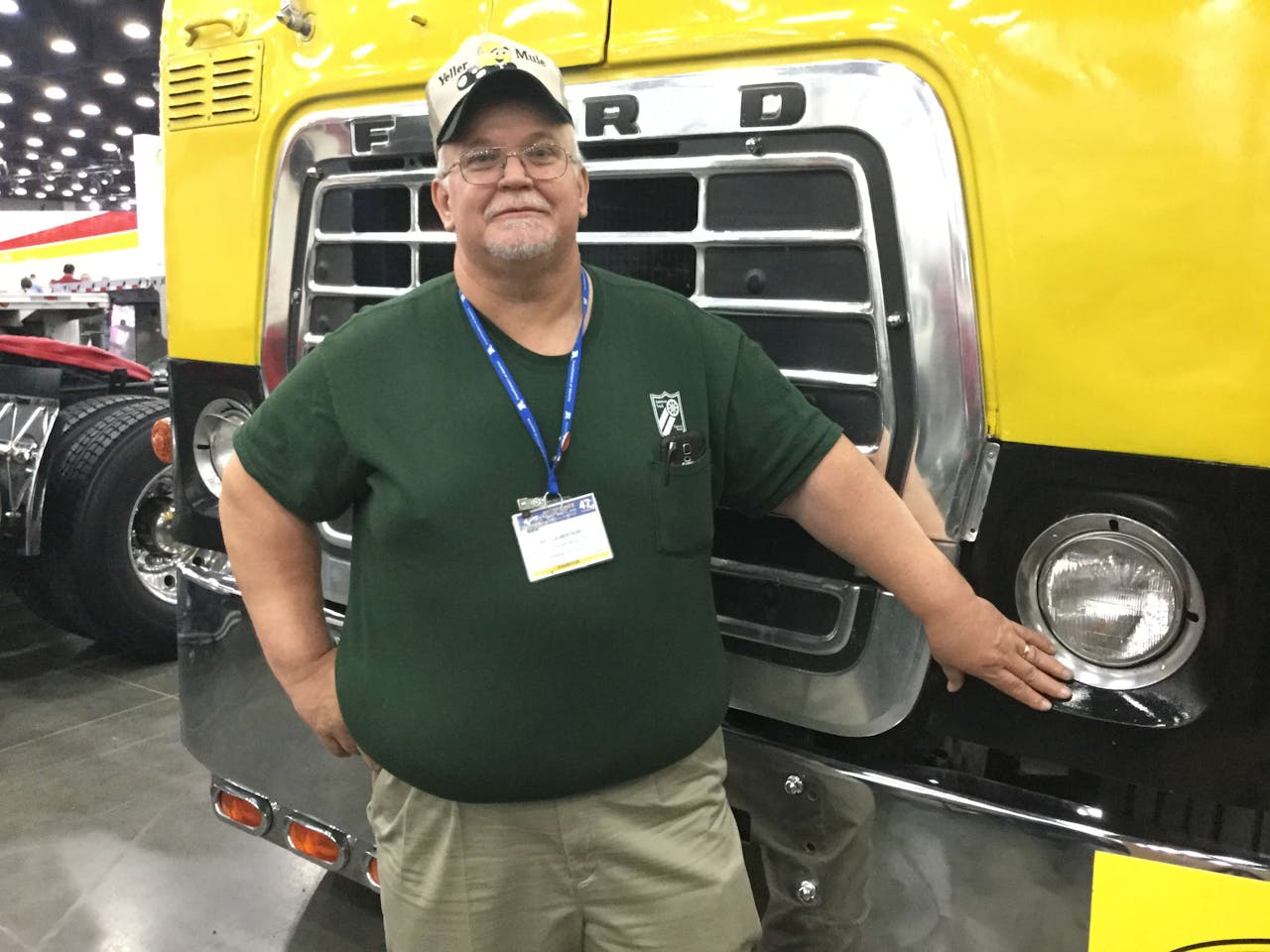 Arthur Culbertson and his 1974 Ford WT9000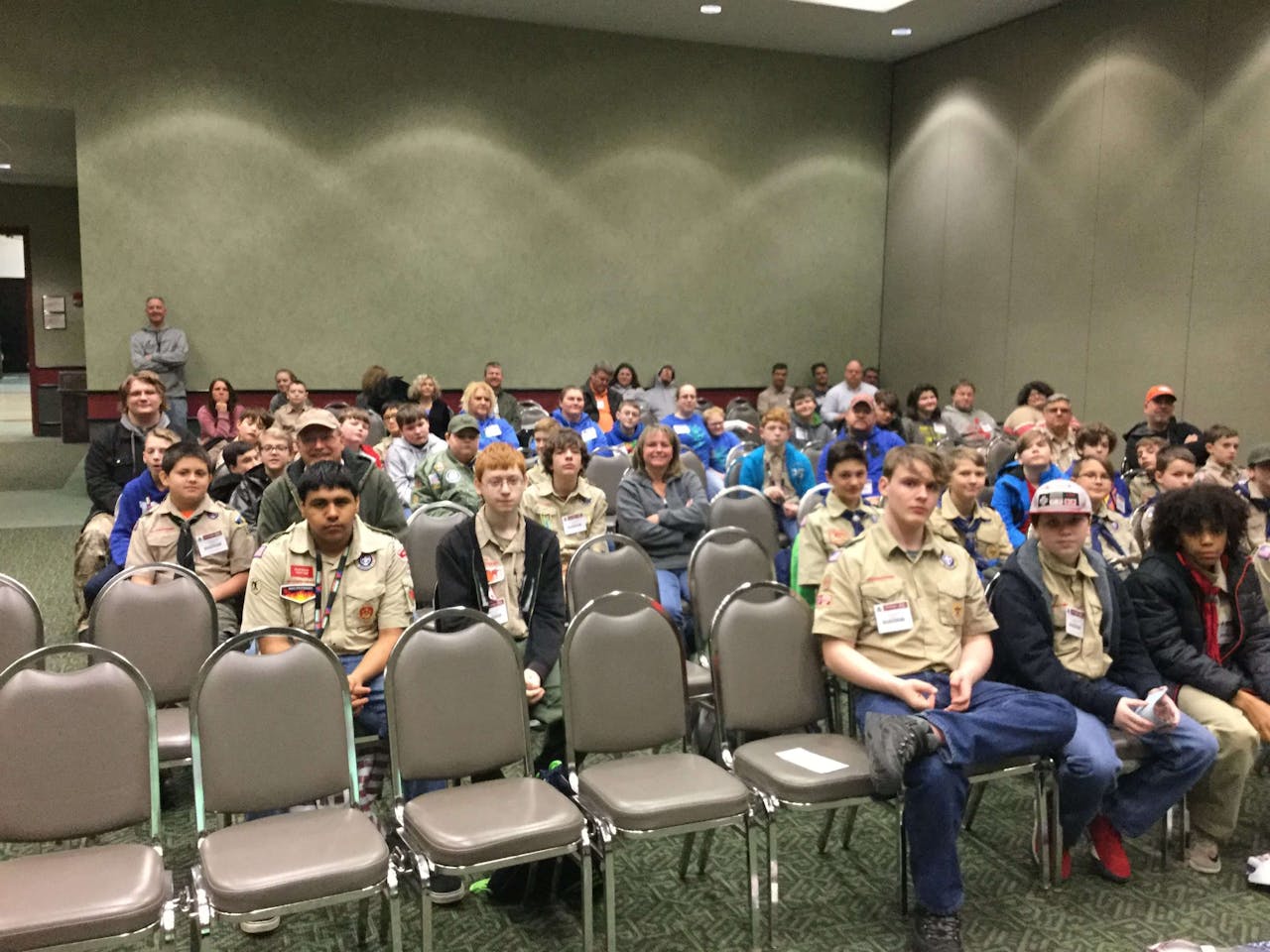 Boy Scouts earned merit badges at MATS