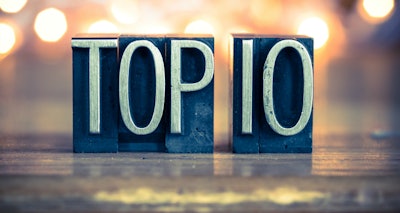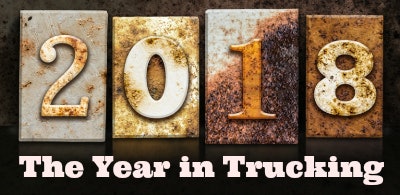 It was a demanding, difficult and, at times, dangerous year for truck drivers and that's reflected in the top 10 most read stories from Truckers News.
Several drivers were arrested for hauling illegal drugs along with their normal loads. America's highways were, as always, dangerous for some drivers. Many died as they drove, including several whose trucks plunged off bridges.
As usual, there were a number of new drivers entered the industry. In one instance, an 87-year-old man sought to become a driver in order to meet bills he faced because of his wife's illness.
And, of course, you wanted to know more about regulatory issues.
The countdown to the top story goes like this:
10. See what truckers say about personal conveyance
9. Drivers can't park trucks at their own homes in Rocky Mount, N.C.
8. Trucker robbed at gunpoint off I-75 in Georgia
7. At 87 he wants to start trucking to pay wife's medical bills
6. Bodies of driver, passenger of Chesapeake bridge crash recovered
5. Trucker busted for $5 million in pot by New Jersey troopers
4. Trucker dies as tractor-trailer crashes off bridge
3. Trucker gets 55 years in jail for 2015 crash that killed 6
2. Two truckers died in Mississippi head-on collision
1. Truckers busted for hauling $1 million worth of pot
Honorable Mentions